Contacting Property Manager...
CB Property Management, Inc.
4607 Lakeview Canyon Rd.
Suite 132
Westlake Village, CA 91361
Types of Properties We Manage:
- Single Home/condo ($300 to $500K)
- Single Home/condo ($500K to $1M)
- Single Home/condo (over $1M)
- Multi-Family (2-4 units)
- Multi-Family (5 -19 units)
The CB Property Management Advantage
There are many qualities and skills that go into being an excellent property manager professional - integrity, in-depth community and market knowledge, marketing savvy, effective negotiation skills and a high-quality professional network, all of which are hallmarks of how we work. That said, CB Property Management is the fastest growing management company in the Greater Los Angeles area. Our services and rentals cover Ventura County, Conejo Valley, San Fernando Valley and the surrounding areas.
What Sets CB Property Management Above the Rest
No management charge when the property is vacant
No charge for tenant search
No mark-up for services provided by contractors
Professionally licensed agents trained to service your property
Free advertising until your home is rented
Access to our established list of renters with years of positive track records
Hundreds of satisfied clients.
Five Property Management Plans to Choose From
Full Property Management Handling- we handle all aspects of property management from tenant placement, maintenance and accounting and billing.
One-Time Rental Program - this program is for local property owners who have the time and knowledge to manage their property but do not want to do the tenant placement and property showings. We find the tenant; you do the rest.
Tenant Screening Service - this program is for the property owner who has found the tenant but doesn't have the resources to run the necessary credit, income, employment, and criminal investigations/verifications.
Limited Service - this program is for the local property owner who needs help advertising their rental property. We will place your home on the MLS system for all the real estate agents and Brokers to view.
Vacation Rental Management
Monthly Management Service
If you would prefer not to get a phone call at 3:00 a.m. about a leaking water heater, this program is designed for you. CB Property Management will handle all aspects of caring for your property 7 days a week and 24 hours a day. Listed below are a few of the many services included:
Rent collection
Provide/supervise maintenance
Payment of all bills/mortgages
Monthly computerized statements
Assist/supervise resident managers
Retain legal services (at owner's cost)
7 days a week and 24 hours a day availability
Our management fees range between 5- 6% of the gross monthly income collected. The actual monthly management fee is based on variables of services needed. Leasing fees are calculated separately from the monthly management fee.
One-time Leasing Service
If you prefer to handle the day-to-day management of your property yourself but you do not have the time or availability to market and show vacancies on a moment's notice, nor the expertise in choosing a new tenant, this is the right program for you. CB Property Management will handle any or all of the following:
Install Yard or Window Sign
Digital photography of interior and exterior
View/show vacant unit(s)
Market on MLS and various internet sites
Execute rental/lease agreement
Recommend required maintenance
Collect first month's rent and security deposit up-front
Creative advertising/marketing vacancies
Conduct move-in inspection of the property
Thorough verification/credit screening
Turn over original document and funds to you
We then turn the day-to-day management back over to you. Our fee for this service is 6% of the gross rent (if we represent the tenant, our fee is 3% of the gross rent).
Tenant Screening Service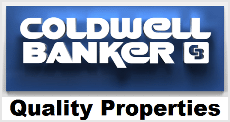 As one of our management clients, you may prefer to show your own vacancies. However, if you would like some added assurance that the tenant you select is thoroughly screened, qualified and verified, this is the right service for you. CB Property Management will provide the following:
Verify information on application
Run a credit report
Verify job/income
Execute rental/lease agreement
Interview current and past landlord
Supply the owner with a copy of new Lease
All this information is given to you to help you make an informed decision as to whether or not you should rent to a new prospective tenant. Our fee for this service is $250.
Limited Service
If you prefer to manage every aspect of managing your property and only need help advertising your rental to the real estate community, the limited service is ideal for you. CB Property Management will place your rental into the realtors Multiple Listing Service (MLS). Why spend hundreds of dollars on a small newspaper ad that runs for one week and gets little or no results. CB Property Management will provide the following:
Place your property in the MLS with ten photos (you supply the photos)
Place your property on the largest real estate web site in the world
Install a lockbox on your front door so agents can show your property when it is convenient.
Install a "For Rent" sign in front of the property
Our fee for this service is $99 (we require a deposit for the lockbox and rental sign).