Contacting Property Manager...
Chicagoland Leasing and Management

300 N LaSalle St
Suite 4925
Chicago, IL 60654

Types of Properties We Manage:

- Single Home/condo (up to $300K)
- Single Home/condo ($300 to $500K)
- Single Home/condo ($500K to $1M)
- Single Home/condo (over $1M)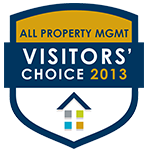 Leasing & Property Management Specialists
We Specialize In Managing Single-Family Residences in the Chicagoland area
Located in downtown Chicago, we specialize in managing investment properties in the downtown area as well as suburbs of Chicago. With over 15 years of combined experience, we strive to provide quality service to landlords and tenants. We take care of everything from moving-in to moving-out of the leasing process so you don't have to as well as oversee the rent collection and maintenance of your property while it is tenant occupied.
Prospective Tenant Screening

One of the most important aspects of a successful rental experience is selecting quality tenants. We accomplish this by including the following procedures in our leasing process:
A detailed credit history is obtained for the prospective tenant.
Previous landlords are contacted for references.
Employment and income are verified.
Our screening process includes criminal background checks.
Our lease agreement was developed by attorneys who specialize in real estate and landlord-tenant law.
Financial Statements
Financial statements are generated each month detailing all income and expenses.
At year end, summary statements are generated to make your tax preparation painless.
Maintenance Services
We oversee all maintenance issues regarding your property.
We have a staff on-call 24 hours-a-day to address any emergencies that may arise.
We obtain competitive pricing on all maintenance work performed.
We eliminate the headache associated with planned and un-planned maintenance for your rental property.
Performance Guarantee
It is our goal to create a mutually comfortable and trusted working relationship with owners.
If you are unsatisfied with our service for any reason, you may cancel our contract immediately.