Contacting Property Manager...
Danon Management Group

401 W. Atlantic Avenue
Suite R 12
Delray Beach, FL 33444

Types of Properties We Manage:

- HOA (2 - 49 units)
- HOA (50 - 99 units)
- HOA (100+ units)
- COA (2 - 49 units)
- COA (50 - 99 units)
- COA (100+ units)
- Multi-Family (2-4 units)
- Multi-Family (5 -19 units)
- Multi-Family (20-99 units)
- Multi-Family (100+ units)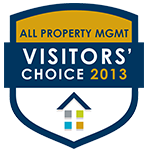 Danon Management Group has a combined 15+ years of experience. We have been through the full spectrum of real estate management services and now proudly offer our services to Home Owner Associations, Condominium Associations, and Community Associations. Our team of professionals was selected for their skill sets, education, experience, past performance, and dedication.
Committed to exceptional service, we want our clients and potential clients to know, "excellent management services should save you money, not cost you more".
Danon Management Group utilizes the latest technologies to provide efficiencies, reports, and accounting for all services provided to our clients. Our email notifications, community websites, and document portals, provide detailed records available to community members and your Board of Directors in real time. With the simple click of the mouse, or by calling dialing one phone number, you will always know the state of your community or association 24/7.
In these difficult economic times, it is critical that associations take a hard look at what you are paying for and what you are getting for your hard earned money. At Danon Management Group, we can tailor our services to meet your needs. You always only pay for what need. We guard your bottom line very closely, and recognize the time, energy and trust you are investing in us.
It is the confidence taken from our experience and expertise that makes our management firm stand out, but furthermore, it's our genuine concern and commitment to our clients that make us different from other management companies. We take the role of your management company very seriously. Together, our team is dedicated to building and earning the trust of not only our clients but the community as well.
Whether you are pleased with your management company or are just curious to see what we have to offer, contact us and we will show you what we do best. "There is no limit what we can do for you"
Individual Community Websites with Secure Owner Login
Detailed Monthly Owner and Community Statements
Online Owner Portfolios
Online Work Order Request and Work Order Tracking
Full Financial Administration to include all Banking Functions
Annual Budget Development
Real Time Accounting Reports, Forecasts, and Expenditures
Negotiation of Vendor Contracts
Supervision of Maintenance and Repair of Common Areas
Routine Walkthrough Inspection of Community by Community Association Manager
Communities database managed with TOPS / 212 / Spectra Property Management Software
Community Documents Stored Online