Contacting Property Manager...
DeHaven Property Management Corporation

Lansing, MI 48933

Types of Properties We Manage:

- Single Home/condo (up to $300K)
- Single Home/condo ($300 to $500K)
- Single Home/condo ($500K to $1M)
- Single Home/condo (over $1M)
- Multi-Family (2-4 units)
- Multi-Family (5 -19 units)
- Multi-Family (20-99 units)
- Multi-Family (100+ units)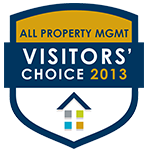 ABOUT OUR COMPANY
DeHaven Real Estate Company and DeHaven Property Management Corporation were formed by our President and C.E.O, Craig E. DeHaven, C.C.I.M. Mr. DeHaven has over thirty years of experience in the real estate/hotel acquisition, development, operations, financing, leasing, and sales/disposition and management expanding over thirteen states.
Prior to forming D.R.C., Craig E. DeHaven, C.C.I.M. was Regional Vice President for Hospitality Management Corporation. He was directly responsible for operation of five high rise hotels and managing a regional staff with over 1,000 employees. Mr. DeHaven began his Hotel/Real Estate management career with Hyatt Hotels. This expertise extends to a full range of services that includes professional property management, facilities maintenance, acquisitions and dispositions, business brokerage, development, investment counseling, and construction management.
DeHaven Property Management has given our clients the opportunity to utilize our expertise for their own portfolios. Our clients and customers have a right to expect outstanding service. We expect our employees and our sales staff to provide the most outstanding service and results. We are paid not for our time, but for our results.
PROPERTY OPERATIONS
Property Management/Asset Management are crucial in maintaining property values. DeHaven Property Management Corporation carefully plans out operating budgets, capital improvement budgets as well as sales and marketing plans.
A critical component to property operation's strategy is to monitor the properties yields and to get a handle on expenses to insure maximum returns for our clients.
With our experience and reputation we have the ability to get outstanding pricing and service from vendors such as insurance underwriters, lawn and snow vendors as well as other sub-contractors.
Our hands on approach to managing our staff and vendors accountability to our owners create greater financial results.
It is our attention to detail that puts us apart from our competition.
RESULTS
For every service provided, we offer results. We are committed to producing for the client, based on the client's needs, within the parameters the client specifies.
We invite you to experience the "DeHaven Difference for Results".