Contacting Property Manager...
Dennis Realty

Lutz, FL 33611

Types of Properties We Manage:

- Single Home/condo (up to $300K)
- Single Home/condo ($300 to $500K)
- Single Home/condo ($500K to $1M)
- Single Home/condo (over $1M)
- Multi-Family (2-4 units)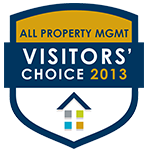 What Is Our 1st Promise To You?
We do not get paid until we find you a tenant. That is a promise we make to show you our level of commitment and to show you the level of confidence we have in our ability to find you a tenant at the highest rental price possible in the shortest period of time.
Before renting your property we will analyze what changes you might need to make with the least expense to maximize the greatest rental income potential. We will also make sure you approve of and are comfortable with your new tenant before the lease is signed. At Dennis Realty & Investment Corporation, we take pride in our local ownership and our Property Management Division. My team and I are licensed Realtors that dedicate ourselves to Property Management as we understand the time involved in protecting your investment. We have an in-depth knowledge of the Greater Tampa Bay area, especially when it comes to the rental market. We know that managing your own rental property can be difficult and that is why Dennis Realty & Investment Corporation's Management Division devotes itself exclusively to the management and leasing of residential property.
The following is a list of services you can expect when you choose Dennis Realty & Investment Corporation Property Management as your Property Management Company:
Inspection of the property to determine its rental value.
Evaluation of any upgrading or repair work necessary in order to receive the highest rental income possible.
Initial walk-thru report including photo documentation prior to tenant move-in.
Advertising the property and screening all applicants, to secure a suitable tenant in the shortest possible time.
Credit and background checks made on every potential tenant, including payment history with the credit bureau, employment verification and checking references.
Regular inspections of the property if necessary, while it is rented to insure it is being properly maintained.
Regular inspections of the property while it is vacant to verify security and maintenance.
Collection of rent and disbursement to owner as directed.
Preparation of attorney approved lease agreement.
Maintain income and expense records to be sent to owner at end of the year for income tax purposes. Owner statement available on line all year long.
Arrange for emergency repairs.
Professionally handle tenant requests and complaints.
Supervise all maintenance, repairs and improvements. Getting our Owners bids on repairs to save you the most money possible without compromising the quality of the vendor.
Determine market value of the property when desired by owner.
Serving notices and/or eviction processing if necessary.
Tenant responsible for all repairs $100 or less
60 day notice required by tenant to vacate property
Tenant required to pay for professional carpet cleaning at move-out
It is worth your time to check us out, our team consists of:
Certified Property Manager
Licensed Realtors / Leasing Agents
Designated Repair Coordinator
Professional Accounting Department
We are a team of hard working, dedicated professionals here to serve you. You can be assured that we will find you a tenant as fast as possible.
We do not get paid unless we find you a tenant, what better guarantee can you get than that.
Here at Dennis Realty & Investment Corp's Property Management Division we do "Whatever it takes" to give our clients an Experience that you will not regret. Without you... we have no Job to do. We are a member of the Better Business Bureau.