Contacting Property Manager...
Denver Property Management LLC

16748 9C E. Smoky Hill Rd. #208
Centennial, CO 80015

Types of Properties We Manage:

- Single Home/condo (up to $300K)
- Single Home/condo ($300 to $500K)
- Single Home/condo ($500K to $1M)
- Single Home/condo (over $1M)
- Multi-Family (2-4 units)
- Multi-Family (5 -19 units)
- Retail (Up to 9,999 sqft)
- Retail (10K -100K sqft)
- Retail (100K+ sqft)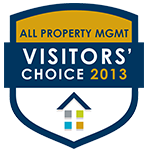 Hassle Free Property Management Since 1996
The agents at Denver Property Management are the go-to guys in the Denver area and all of Colorado when it comes to real estate. Whether you're looking to become a tenant, or seeking property management for your commercial property or single family, multi-family, residential house, condo, townhouse or community, Denver Property Management has solutions for you.
We offer full service management in the following areas:
Lease Preparation & Tenant Screening

Market the property on 300+ websites, in print and through our network of tenants;
Our web page provides 24 hour marketing of your rental property.
Meet with each prospective tenant and pre-screen before scheduling a showing;
Schedule showings on the prospective tenant's schedule;
Accompany all prospective tenants during showings;
Answer any property maintenance questions during the showings;
Supply rental applications and all other documents necessary to meet Colorado's Landlord/Tenant Laws;
Fully Screen tenants for civil, criminal, financial and character concerns;
Collect contract security: Security Deposits, Pre-paid rents, etc.;
Create a record of the Move-in & Move-out conditions.
Account for and document the security deposit disposition at move out;
And more....

Rent Servicing

Collect all of the rent income;
Collect the deposits;
Disburse net rents to the owners;
Fully account for cash flow and the rent roll at year end;
Provide detailed monthly statements to owner and tenants;
Maintain an owner portal with rent related notes, work orders, and accounting;
All collected rent and deposits are maintained in a client's trust account, subject to periodic auditing by the Colorado Department of Regulatory Agencies;
And more....

Maintenance Servicing

Documenting the condition of the property before move-in and at move-out;
Tenants may submit and track work orders;
Regularly inspect the property (at least twice per year, current average is 8 visits per year!)
Provide 24-hour emergency repair telephone service.
Fully account for all work orders with detailed reports that may include photos and video.
We may obtain bids and notify our clients prior to any excessive expenses regarding their property.
Ensure all required maintenance is done in a timely manner by professional contractors.
Conduct interior surveys of the property randomly or by request twice a year. (This is a $100 value. Additional inspections are $50.)
As a firm, we are dedicated to continually improving ourselves.
We promise to:
Develop and maintain leading-edge software for managing your properties efficiently and cost-effectively.
Coordinate with your choice of law firms for evictions and collections.
Provide Online documents for easy electronic signature.
Our Technology Advantage
We invest in advanced technology systems so we can provide you with the best service and manage your properties efficiently and effectively. Some of the benefits that we are able to pass on to you:
We can respond faster and provide better service to both owners and tenants.
Landlord/Tenants and the Property Managers can securely access information about properties at any time and from anywhere. Sensitive data is securely housed in a state-of-the-art data center, and backed up regularly and automatically.
Monthly statements can be delivered to your email inbox, saving time and paper.
The statements are easy to read and provide you with a quick snapshot of your property details for the past month.
We address property maintenance issues faster.
We can create electronic work orders and communicate with vendors so we quickly solve issues. Our vendors are equipped with video cameras and tablets which allow them to instantly document, track and bill for their work. This enhances communication and reduces concerns about transparency because both tenants and owners will know exactly what was done.
You will be paid faster and more securely.
We are able to use electronic payments (ACH) to deposit funds directly into your bank account.
We can more effectively market your properties to fill vacancies sooner.
We can quickly and professionally advertise your properties on our Web site, Craigslist, and approximately 300 other reputable Web sites.
We can document the condition of the property more thoroughly.
Using audio video we are able to record the exact condition of the house at move-in and move-out. This is great for selling your property, renting your property and litigating contested tenant caused damages.