Contacting Property Manager...
Denver Real Estate Services, Inc
600 17th Street Suite 2800 South
Denver, CO 80202
Types of Properties We Manage:
- Single Home/condo (up to $300K)
- Single Home/condo ($300 to $500K)
- Single Home/condo ($500K to $1M)
- Single Home/condo (over $1M)
- Multi-Family (2-4 units)
Our landlord clients enjoy tenants that take pride in the way they live, higher rents, rent on time, lower management fees, discounted maintenance, lower insurance costs and typically net about 20% more with our company.
Whether you are struggling with a defaulting tenant, looking for a new tenant or you are just looking to get more from property management, we are ready to help with action steps to increase your bottom line immediately.
Call or email us today to talk about the value you should be getting from your rental property! We'll provide a free analysis of potential rental value and anticipated annual savings.
We go the extra mile to screen tenants... Choosing the right tenant is so much more than just a credit score, background check, rental history and income. Experiencing job loss, sickness, car troubles or emotional hardships can all have an effect on a tenant's ability to pay rent; and your bottom line. We help you handpick the tenants that would have the ability to pay rent, even if life happens. As about our tenant guarantee!
We'll typically deliver multiple applications within the first five days of marketing and most of our landlord clients experience 0 to 1 days of vacancy per lease turnover.
Our firm is currently serving Denver, Adams, Arapahoe, Boulder, Jefferson and Douglas counties.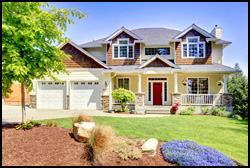 Property Management & Leasing
If you could be getting more from your rental property, how soon would you want to know?
Your bottom line is our priority. With the right team in place, you should be able to focus on the bigger picture and trust that your home or investment property is in good hands.
Maintenance- We negotiate maintenance pricing and terms as we would for our own investments. Not every maintenance call is your cost and we help collect from the tenant when a repair bill is the direct result of a tenant's misuse or neglect.
Property Preservation- The quality of tenants that we lease to, our leases and maintenance checks all play an important role in preserving your property. Together, we'll figure out a property preservation plan that is most comfortable for you.
Setting the Stage- Every leasing professional is trained to consult with you about maximizing the appeal of your rental property with very little to no outlay.
Agreements- Our leases are pressure tested.
Success! We have had no evictions from the tenants that we've placed.
Contact us today to discuss your investment property.