Contacting Property Manager...
Douglas Realty Property Management

4821 Coronado Pkwy
Cape Coral , FL 33904

Types of Properties We Manage:

- Single Home/condo (up to $300K)
- Single Home/condo ($300 to $500K)
- Single Home/condo ($500K to $1M)
- Single Home/condo (over $1M)
- Multi-Family (2-4 units)
- Multi-Family (5 -19 units)
- Vacation (1-2 units)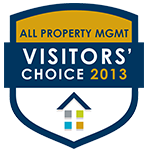 Douglas Realty & Development - Not your typical Property Management Company
Your investment property is important. Do you want to work with a company that has a driving passion for their work and can't wait to get to the office in the morning - the office parking lot is full 45 minutes before the day even starts? If innovation, customer service and creative thinking are important to you- and having someone lead and not follow the same old road- Douglas is the answer.

Here is the standard services to take care of your property:
You need a quality tenant
someone to collect the rents
maintain the property
budget improvements
maintain records and be the "eyes and ears" when you can't be.
We do these also- we just help you reach your goals more efficiently and at a much quicker pace- making you more money. It's what investments are supposed to do!
I know it appears there are a lot of options when choosing a property management company to help, but the truth is there is really only one choice... the company with the undying passion to be the best. At Douglas Realty Property Management, it's all about YOU and making owning investment property easy!
Now here we are 33 years later with three locations still believing, every day, we are the best and getting better. We do what we do because we know we provide an experience you are simply not going to get anywhere else. We share a dream of providing an experience you are going to want to tell your friends and family about. We share a dream of continuing to innovate, to grow, and to provide this service for generations to come.
Come experience the Douglas difference.
Here's what some of our current clients say about us:
I just wanted to drop you a note about my recent dealings with your (relatively) new team of Terry and Dawn. I bought a house at 3040 Saint James St. last April, and got off to a rather rocky start with Brenda Roguska. When she left the scene and I started with Manny, I was very pleased, but upset when I found he had left. However, now that Icommunicate with Terry and Dawn, I am pleased and relieved that my property seems to be in very capable hands. Both are friendly and well-informed, and seem eager to do what's best for both the homeowner and the tenant. I have dealt mostly with Terry, and she suggested an inspection, carried it out expeditiously, wrote me a cogent report, and supported it with many photos. She evengave me some tips on how to enhance the property, and has helped me learnabout the community in general. Hopefully, both will remain in place for a long time.
Thanks,
James Davis.
I wanted to let you know that when the tenants' lease has ended we have decided to go in a different direction with our house. We will no longer be needing pm services, so please let me know what needs to be done in order to close out the agreement. Thank you for all you have done these past couple of years, you have been a great company to work with and I would not hesitate to recommend you to anyone that asks.
Edith B