Contacting Property Manager...
Douglas Realty & Dev. Inc.

4821 Coronado Pkwy
Cape Coral , FL 33904

Types of Properties We Manage:

- Single Home/condo (up to $300K)
- Single Home/condo ($300 to $500K)
- Single Home/condo ($500K to $1M)
- Single Home/condo (over $1M)
- Multi-Family (2-4 units)
- Multi-Family (5 -19 units)
- Vacation (1-2 units)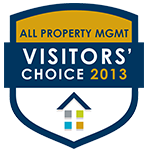 Douglas Realty, Inc. DBA Douglas Property Management, established in 1981, is the premier property management company of the Gulf Coast. Having successfully managed thousands of residential properties for the past 30 years, we are the trusted source for expert knowledge in your local rental market with offices positioned throughout Southwest Florida. Experience the excellence and include your investment property in our portfolio today!
Douglas Property Management provides full service property management services throughout Florida. Specializing in leasing and property management for investor owned residential rental properties; Douglas Property Management has a company wide commitment to maximize the long term profitability for our owners, while maintaining quality housing for our tenants.
A big part of success in real estate, and in business in general, is forming the right types of alliances. Alliances increase strategic positioning and are used as a method to increase strengths, helping those parties involved reach their goals more efficiently and at a much quicker pace. At Douglas Realty Property Management, we are committed to this philosophy. In fact, we built our name on it.
Leasing and Property Management
As a full service management company, we handle all aspects of management responsibilities creating a hassle & headache free, endeavor for our landlords.
Find A Home to Rent
In today's competitive rental market, timing is everything. Many good homes are rented before they are ever advertised. Beat other renters to the hottest new homes for rent in Lee County with my New Listings Notification.
Buyers & Sellers of Real Estate
We provide full service real estate brokerage services and valuable resources for Buyers & Sellers of real estate throughout Florida.
Ultimately, if you are a tenant, property owner, or prospective buyer, and if you need property management, a property to rent, a property to be leased, or a property to purchase, we have everything you need! Contact me today.