Contacting Property Manager...
Eagle Property Management

8841 Williamson Dr.
Suite 60
Elk Grove, CA 95624

Types of Properties We Manage:

- Single Home/condo (up to $300K)
- Single Home/condo ($300 to $500K)
- Multi-Family (2-4 units)
- Multi-Family (5 -19 units)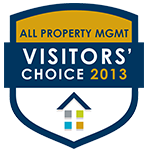 Welcome To Eagle Property Management
Sacramento's Elite Property Management Company
Eagle Property Management is a Sacramento Property Management company that is dedicated to providing professional services tailored to meet the individual needs of property owners. Our success stems from our ability to provide convenient, professional services to property owners.
Property Management Done Right
Do you own property but don't have the time or experience to manage it properly? Let our knowledgeable staff work for you! We will market your property, screen and process prospective renters, collect rent from tenants, oversee all maintenance work, and do periodic inspections of your property.
We offer comprehensive lease agreements that protect you from a wide range of common problems. We also collect your tenant's deposit and conduct a pre-occupancy inspection. And of course we offer full-service reports with photos before and after tenant occupancy to ensure your property has been maintained the way you want.
You and your tenants can log in to view status reports on your rental property. Our online payment system makes it fast and easy for tenants to pay rent on time! We also have online applications that speed up the tenant approval process.
We'll email you monthly statements, forms, and letters with any changes or updates to your property or account. We also offer rental income direct deposit, which is accessible 24-7.
By using Eagle Property Management you can get rid of those accounting headaches. Our state of the art system tracks all income and expense for your property throughout the month. A monthly statement tracking all items for your home is available to you at any time by accessing your personalized owner portal on our website. As always, our office is just a call or click away to assist with any questions you may have
Eagle Property Management is not in the business to "Nickel & Dime" you as an owner. Unlike many other companies Eagle Property Management provides a FREE bill pay options for any bills attached to your rental home. Simply add pur your bills 'in care of' Eagle Property Management and your days of making payments are over! This goes for contractor payment, utility charges, mortgages, insurance, etc.
One of the most difficult parts about renting a property is performing the Deposit return. When you partner with Eagle Management, we perform all the walk troughs, documentation and deposit return calculations for you so you know that things are done right. We will also be there to help make sure your property is back on the market quickly.
Call us today so you can relax tomorrow!