Contacting Property Manager...
EFS Property Management

4221 Wilshire Blvd
Ste 399
Los Angeles, CA 90010

Types of Properties We Manage:

- Multi-Family (2-4 units)
- Multi-Family (5 -19 units)

L.A.'s Local Property Management Experts
We know Central Los Angeles. We know rental homes.
If you own rental homes in Los Angeles, you know how important it is to find the right property management partner. With a manager on your side, you can boost your monthly earnings and kiss the stress of DIY management goodbye, once and for all.
Of course, not all property managers are created equally. It's essential to find an industry expert who will work diligently to help you meet your investment goals, while also listening to your unique concerns.
At EFS Property Management, we've helped countless home owners to get the most out of their L.A. properties.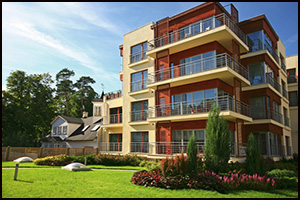 Tenant Law is Our Area of Expertise. Tenant laws in Los Angeles are a confusing assortment of regulations and housing ordinances. We pay close attention to the unique challenges of our local market, and we work to keep our clients compliant. This keeps your liability to a minimum.
We Know What Renters Want. Having worked with countless renters across Central Los Angeles, we understand what modern tenants want to see in their rental home. We use our industry knowledge to help our clients optimize their home for better results, while simultaneously working to keep our renters happy.
Our Team Counts on Powerful Technology. We use an impressive collection of technology tools to stay efficient. Our tenant portal makes it easy for our tenants to pay rent or make repair requests, while the owner's portal provides financial statements and reports for view around the clock.
Get Great Customer Service. Don't get stuck with a property manager who treats your questions and concerns like burdens. At EFS Property Management, we focus on providing investors with the best possible service. No matter what's on your mind, we're always happy to talk and point you in the right direction.
We Prioritize Transparency and Integrity. Tired of dealing with shady property managers who treat your rental like their own personal cash cow? At EFS PropertyManagement, we don't use hidden fees or maintenance costs to pad our bottom line. We're committing to providing trustworthy service, built on a foundation of honesty and integrity.
We Enjoy Relationships with Effective Vendors. When maintenance problems arise, you don't want just anyone solving the problem. We've built a network of local vendors, all of whom are licensed and bonded. As soon as we receive a maintenance request, we jump into action to solve the problem quickly and keep your tenant happy.
We constantly monitor the local real estate market and make adjustments to our management strategy as necessary to get the best results. Isn't it time to discover the EFS Property Management difference for yourself?
Submit your free quote request and Talk to Our Team about Your L.A. Rental Home today!