Contacting Property Manager...
Elite Realty Management LLC

1914 East 9400 South
Suite 345
Sandy, UT 84093

Types of Properties We Manage:

- Single Home/condo (up to $300K)
- Single Home/condo ($300 to $500K)
- Single Home/condo ($500K to $1M)
- Single Home/condo (over $1M)
- Multi-Family (2-4 units)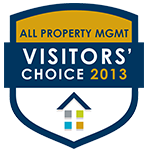 Elite Realty Management, LLC
proudly serves Salt Lake County and surrounding communities for all its residential property management and real estate needs. Whether you lease investment properties or buy and sell them, our goal is to make your investment experience as profitable, pleasant and effortless as possible.
"Leave the Fuss to Us." Elite Realty Management's services include:
No Upfront Fees: We list your property for rent or for sale. If you do not get paid, neither do we. Once your property is leased, we charge a percentage of the property's monthly rental rate in exchange for our services.
Free Web Advertising: We prepare persuasive advertising of your properties and offer ample exposure on several websites. We fill properties quickly and avoid long vacancies.
Setting the Right Rental Rates: We conduct a thorough market study of your property to determine the optimal rental rate. This ensures a balance between maximizing monthly income and maintaining a low vacancy rate.
Tenant Screening Services: Selecting qualified tenants is key to successful property management. We collect and verify Credit, Criminal, Rental, Eviction and Employment histories and require Personal References of all prospective tenants.
Full Tenant Services: We manage all aspects of the landlord-tenant relationship. We coordinate tenant move-in and move-out, provide video inspections, collect security deposit and rents, and prepare lease agreements.
Legal Services: The company owner is an attorney licensed in both Utah and Colorado. If rents are not timely paid, we have the legal expertise to begin the necessary procedures to collect rent, evict tenants and pursue other legal remedies.
Comprehensive 24/7 Property Maintenance Services: A team of experienced, insured and bonded contractors allows us to provide everything from routine maintenance to emergency repairs at an economical cost.
The Best Technology in the Industry is at your fingertips. Our Owners and Tenants have 24 hours a day, 7 days a week access to their accounts through their personalized Owner and Tenant Portals.
Owners may access accounts, view statements, documents and invoices, receive automatic deposits, make transfers, and receive year-end statements.
Tenants may search rentals, complete applications, access accounts, view documents, make rental payments and place maintenance requests.
You track accounts and services anywhere and anytime.
Whether you are a seasoned real estate investor or a new investor, it is critical that you have competent and reliable professionals marketing and managing your properties. We ensure that your property is well managed to attract and retain qualified tenants or well marketed for sale.
Elite Realty Management's goal is to make your investment experience as profitable, pleasant and effortless as possible. Remember to"Leave the Fuss to Us."