Contacting Property Manager...
FASS Real Estate Services

3705 Lee Rd
Shaker Heights, OH 44120

Types of Properties We Manage:

- Single Home/condo (up to $300K)
- Single Home/condo ($300 to $500K)
- Single Home/condo ($500K to $1M)
- Single Home/condo (over $1M)
- Multi-Family (2-4 units)
- Multi-Family (5 -19 units)
- Multi-Family (20-99 units)
- Multi-Family (100+ units)
- Retail (Up to 9,999 sqft)
- Retail (10K -100K sqft)
- Office (Up to 9,999 sqft)
- Office (10K -100K sqft)

FASS Real Estate Services (FASS) is a Greater Cleveland-based Real Estate Brokerage firm, specializing in Property Management, Real Estate Sales and Leasing, Real Estate Consulting, and Commercial Real Estate and Development.
A competent property manager can add significant value to your investment, which is why many property owners have turned to FASS Real Estate Services (FASS) for management of their properties. FASS partners with both home sellers who have had problems selling their home and investors - local, out of state, and foreign - to maximize their ROI in their portfolios by managing their properties, placing tenants, and providing quality housing to residents in our local communities. Our residential unit specializes in single family, duplex, apartments, and condominiums. The commercial real estate property categories we cover include office space, and retail.
FASS Real Estate Services property management services include various tenant and owner related services such as monthly invoicing, rental collections, general accounting, maintenance request procedures, 24-hour maintenance service, tenant verification screening process, evictions, and much more.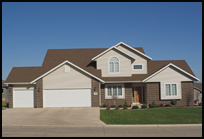 Management Benefits
Higher quality tenants: Our throughout tenant screening process results in reliable tenants that pay on time, stay longer, take care of the property, and are less problematic.
Less costly and time consuming legal problems: We stay prepared with knowledge of the latest landlord-tenant laws to help protect you from being at risk to a potential law suit. By avoiding one single law suit, you can more than pay cover fees for property management services, save you time, stress, and money in the long run.
Shorter vacancy time: As professional property managers we offer a time-tested, 3-pronged system (Property Assessment, Market Analysis, and Effective Marketing) that can help you reduce the amount of time your property is on the market.
Better tenant retention: The turnover process is a time-consuming and expensive process. FASS offers resident retention services and a consistent, systematic approach to property maintenance that can help frequent turnover be avoided by keeping tenants happy and the property well taken care of.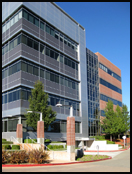 Efficient rent collection process: Collecting rent on time every month is the only way to maintain consistent cash-flow, and your tenants need to understand this is not negotiable. By hiring FASS as your property manager, we serve as a barrier between you and the tenant to enforce the lease terms, listen to excuses, chase down rent, and when necessary, evict the person living in your property.
Lower maintenance and repair costs: By working with FASS you gain access to both our in-house maintenance staff, as well as our network of licensed, bonded and insured contractors who have already been evaluated for good pricing and quality work. This can translate into significant savings compared to finding contractors on your own.
Increase the value of your investment: The value of your property is based on how well you maintain it. FASS can provide you with preventative maintenance services that catch and deal with maintenance and repair issues early on, before they grow into larger more costly problems. As a partner, we can also offer you suggestions and feedback on upgrades and modifications that will affect both the rent you charge and the value of your property.