Contacting Property Manager...
gkhouses

1701 Oxmoor Rd
Birmingham, AL 35209

Types of Properties We Manage:

- Single Home/condo (up to $300K)
- Single Home/condo ($300 to $500K)
- Single Home/condo ($500K to $1M)
- Single Home/condo (over $1M)
- Multi-Family (2-4 units)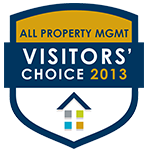 Welcome Investors and Homeowners!
I appreciate your interest in gkhouses (formerly Golden Key) as your property manager. Recently, many people have found that gkhouses was the solution they needed when they couldn't sell their home, didn't like managing their own properties or when they were tired of dealing with their current property manager.
In an effort to help you decide if gkhouses is right for your situation, I've highlighted some frequently asked questions that people ask our staff.
What are your fees?
Our fees vary depending on the investor/homeowner and property. However, in general, our fees are as follows:
The first month's rent of new tenant placed by gkhouses for a "lease-up" fee.
10% of gross rents collected.
10% management fee on any maintenance or construction items we subcontract to independent contractors
10% fee on all materials purchased for maintenance or construction.
Market hourly rate for any gkhouses employee's labor for construction or maintenance items. Current rate is $78 per hour (no 10% fee is added on top).
50% of late fees.
$95 renewal fee when tenant renews the lease.
When do I get paid?
Typically rent is late on the 3rd or 5th of each month. Once we've collected the rent, we cut owner statements and disburse owner funds the last Wednesday of every month.
Do you keep a reserve for maintenance expenses throughout the month?
Yes, we keep a $100 per property reserve (with a $500 minimum) in the account to handle unforeseen maintenance items throughout the month. In the event maintenance continues to exceed that amount, we reserve the right to review this amount and adjust accordingly.
How long have you been doing this?
We've been managing property for others about five years now. We initially began in the business by managing our own property (six years ago). However, we saw the need in the market for a professional manager and decided to offer our services to others that had a high expectation of management staff and a need for detailed accounting systems.
How many properties do you manage?
We currently manage about 525 properties.