Contacting Property Manager...
Green Residential

2500 Tanglewilde Ste 306
Houston, TX 77063

Types of Properties We Manage:

- Single Home/condo (up to $300K)
- Single Home/condo ($300 to $500K)
- Single Home/condo ($500K to $1M)
- Single Home/condo (over $1M)
- Multi-Family (2-4 units)
- Multi-Family (5 -19 units)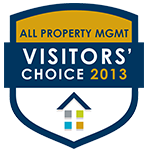 Green Residential Property Management
Family owned and operated for more than three decades, Green Residential property management specializes in a wide selection of real estate ranging from single-family homes to 150,000 square-foot Class A office buildings. We provide an individualized management approach for every residential property in our portfolio. Our superior results are centered on several proven core practices for the highest level of quality property management services:
One Primary Point of Contact
Your investments deserve our complete attention. That's why one of our executives will consistently remain your primary point of contact throughout the lifetime of your business relationship with us.
Our in-house CPA
While other property management companies often outsource financial accounting to third-party contractors, the private details of your transactions remain with our actively involved Green Residential CPA for consistency and accuracy in all reporting matters.
Accounting Services
Green Residential provides a complete range of accounting services, including rent collection, income disbursements, financial reporting and essential tax documentation including 1099 forms.
Property Maintenance Services
In addition to keeping our owners aware of maintenance related issues, Green Residential handles all tenant repair requests, executes final walkthroughs upon vacancy and manages the owner's home warranty policies.
Convenient Electronic Property Management Services
Green Residential offers online rent payment and electronic disbursement options at no additional charge to tenants and owners. We also send monthly accounting statements to owners via e-mail for paper-free convenience. An online maintenance tracking system allows tenants to electronically post repair requests online for streamlined notification and repair tracking.
Exceptional Expertise in Property Marketing
We staff experts in Houston's local real estate and SEM (Search Engine Marketing) for optimal property exposure. We take advantage of national advertising channels to attract relocation tenants.
Our Focused Tenant Screenings
We screen all of your prospective residents for retail credit, residency history, past evictions, criminal background and employment history.
Optimize Your Revenue Based on Market Conditions
Green Residential continually monitors local and national residential housing market conditions to help you maximize your rent and occupancy level targets and achieve maximum rental revenue. We accomplish this through expert analysis of real estate forecasting models and a complete understanding of residential market conditions.
Our Client Testimonials
"Green Residential is the most professional management company we have ever entrusted to handle our rental property. They do a great job marketing the property and provide excellent customer service to us as the owners and, also, to our tenants. We know any problems will be dealt with quickly and effectively - most important to us - as we are out of state owners. Thanks to this great team, we know we can depend and trust in them month after month!"
-Dori R., Lake Charles, LA
"I drove by our rental house almost a year after our first tenant moved in, and the house looked great! The front yard was perfect and the flower beds looked like someone is doing a wonderful job tending them. Looks like Green Residential found a great tenant for us, and the tenant just signed a lease extension for another year!"
-Jeff N., Houston, TX
"Green Residential increased our collections by over 20% across my entire portfolio without raising the rent on any of the properties. I regret not procuring Green's property management services months ago, I could have made thousands more. Green Residential is by far, one of, if not the best property management company I've worked with in the past 20 years of real estate investment. Green Residential has our highest recommendation."
-Tom N., 10+ Property Portfolio
"When we began searching for a management company for our home in Pearland while living in the UK, we knew we needed a property management company we could trust, a partner who values our home as much as we do. We found that partner in Green Residential. In preparing our home for rental, finding the right tenant and concluding financial and legal details, Green Residential provided the highest quality of service. Now, although we are a continent away, we have peace of mind that out property is in competent hands and being well managed."
-John & Nancy F., Living in the United Kingdom