Contacting Property Manager...
GreenStone Management LLC

P.O. Box 88
Amesbury, MA 01913

Types of Properties We Manage:

- HOA (2 - 49 units)
- HOA (50 - 99 units)
- HOA (100+ units)
- COA (2 - 49 units)
- COA (50 - 99 units)
- COA (100+ units)

About GreenStone
GreenStone Management LLC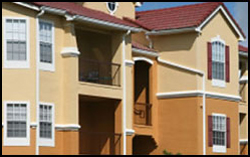 Your home is your most valuable asset to you and your community. In today's economy, it is more important than ever to protect your real estate with the right management company. Greenstone Management LLC is a boutique property management company that specializes in condominiums. We team with and work hand in hand with our client's to protect the value of their home, create a plan to enhance growth and be prepared for the unexpected.
Greenstone services provided by our experienced team include but are not limited too:
Smooth transitions from self-managed /developer to professional management
Timely and prompt responses to unit owners and board inquiries/requests
Full service property management
Relationship management
Budget preparation
Customized accounting/financial reporting and executive summarizes
Management and Accounting Consulting Services
Facilitate board and owner meetings
24/7 availability
Client Testimonials
"We found Greenstone to not only be extremely fair and reasonable with pricing, but they were upfront, professional, and competent. The image the company portrayed was not simply a façade, but rather a reality, as we soon happily realized. "- Trustee
"Management is highly responsive. Team takes action and follows through."- Unit Owner
"Transitioned from prior management company due to lack of service and attention. GSM not only told me they would provide exceptional service, they demonstrated this time and time again exceeding my expectations." -Board Member
Team with Greenstone.
Experienced Condominium Experts delivering Exceptional Service.
Greenstone is ready to serve you , your Board and your community now.