Contacting Property Manager...
Grid 7 Properties

Office Locations:

109 W. Main Street
West Dundee, IL 60118

28W 571 Batavia Road
Warrenville, IL 60555

Types of Properties We Manage:

- Single Home/condo (up to $300K)
- Single Home/condo ($300 to $500K)
- Single Home/condo ($500K to $1M)
- Single Home/condo (over $1M)
- Multi-Family (2-4 units)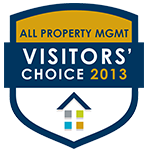 Property Management for the Chicagoland Suburbs
Welcome to Grid 7, a full-service property management and maintenance firm. We specialize in managing and maintaining condominiums, townhouses, single-family homes, associations, and small multi-family properties; providing exceptional, reliable management services for busy property owners.
Meet Your Agents
We are a team of fully insured and licensed real estate brokers. As property managers, our goals are to help you achieve your objective, to generate a steady stream of income for you, and to preserve and increase the value of your property.
We'll do everything in our power to make real estate ownership a smooth and profitable experience, managing your acquisition, maintenance, and tenant supervision so you can relax and watch your investment grow.
Services
At Grid 7, we know that different properties - and property owners - come with different sets of needs. We offer a full suite of services, tailoring your package to suit your property, your tenants, and your own management style.
When you contract with us, we'll:
Complete an interior and exterior site visit
Work with you to create a comprehensive management plan
Compile neighborhood and regional market analyses
Issue an operating budget that works within your limits
What to Expect
During the course of our business relationship, you can count on Grid7 to...
Take over all property leasing duties
Thoroughly screen prospective tenants, performing a credit report, three-year landlord history, criminal background check, and employment verification
Provide full-time tenant management
Schedule and oversee property repair and maintenance
Manage collection of all rent and enforce penalties for late payments
Perform and document move-in and move-out inspections
Provide and manage a 24/7 tenant hotline
Deliver monthly earnings statements
Perform four property inspections each year to ensure exterior maintenance and identify preventative repairs
Direct Deposit for Tenants and Owners
In House Maintenance Staff - 24/7 response