Contacting Property Manager...
Group 15 Real Estate

PO Box 5422
Charlotte, NC 28206

Types of Properties We Manage:

- Single Home/condo (up to $300K)
- Single Home/condo ($300 to $500K)
- Single Home/condo ($500K to $1M)
- Single Home/condo (over $1M)
- Multi-Family (2-4 units)
- Multi-Family (5 -19 units)
- Office (Up to 9,999 sqft)
- Office (10K -100K sqft)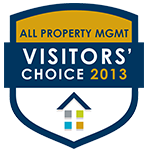 Q:
What is a Landlord's Biggest Expense?
A: Vacancy
Group 15 Real Estate Mission Statement: Any time your property is vacant you experience your largest expenses, including preparing the property for rent, possible marketing fees and every day the property is vacant is a day it is not collecting rent. With this in mind, we focus all of our innovative practices with one goal in mind: Minimizing Vacancy Cost.
A Few Important Reasons to Request a Free Quote from Group 15 Real Estate:
Receive our 40+ Page Landlord Handbook as a resource to answer all of your questions about renting your property, our services and fees and how we specifically compare to other management companies.
Unique Leasing Strategies with a Laser Focus on Minimizing Vacancy Cost, and thus Maximizing Your Income.
Quarterly Property Checkups: evaluate inside of property with a report, not just a drive-by
Management Fees Starting as Low as 4%
Mention All Property Management to waive first three month's of Management Fees!
We Love What We Do!
We look forward to hearing from you soon!