Contacting Property Manager...
Group 15 Real Estate

PO Box 5422
Charlotte, NC 28206

Types of Properties We Manage:

- Single Home/condo (up to $300K)
- Single Home/condo ($300 to $500K)
- Single Home/condo ($500K to $1M)
- Single Home/condo (over $1M)
- HOA (2 - 49 units)
- HOA (50 - 99 units)
- Multi-Family (2-4 units)
- Multi-Family (5 -19 units)
- Multi-Family (20-99 units)
- Multi-Family (100+ units)
- Vacation (1-2 units)
- Vacation (3+ units)
- Retail (Up to 9,999 sqft)
- Retail (10K -100K sqft)
- Office (Up to 9,999 sqft)
- Office (10K -100K sqft)
- Office (100K+ sqft)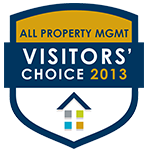 Ten Key Differentiators with Group 15 Real Estate
Many products and services in life are simply a commodity and your objective is to find the cheapest solution available. Property management solutions are nothing like that; in fact, using the cheapest on the market could be a very costly mistake. Here are ten key differentiators that set Group 15 Real Estate apart from the competition:
Quarterly Property Visits and Air Filter Checks: We visit the inside of your property once every quarter to look for "big red flags" such as signs of unpermitted pets, smoking, extra occupants or excessive damage and we check on the air filter while we are there; which would be a costly repair, if not changed.
Flexible Fee Schedule: We understand that every landlord and every property is unique and will not fit in a "one size fits all" solution. So, we give you options on how to pay us.
Month-to-Month Agreement with No Termination Fee: We don't just say we want to earn your trust, we prove it with a month-to-month agreement with no termination fee because we want to earn your trust and your business every single month.
Professional House Photos & Video: Our photos and videos are the most important part of our success in filling vacancies within 17 days, on average.
Keyless Smart Locks: We convert your home to have a keyless smart lock which allows us to show vacancies on-demand and fill them within 17 days, on average. They also attract the most qualified tenants who appreciate this compared to regular rentals.
Advanced Tenant Screening: In addition to all of the basic screenings all of our competitors do, we also ask for pet-selfies, check social media accounts and ask tricky landlord questions to make sure we are talking to the real landlord, not a fake. There is simply nothing more important than putting the right tenant into your property.
Custom Lease that Auto-Renews with a 5% Rent Increase: We do not use a standard boilerplate lease. Our attorney has created a custom lease designed to protect your property and financial interest in every way possible. This lease automatically renews every year for another year with a 5% increase in the rent.
Technology Solutions: Every company uses technology. But, we use a variety of best-in-class technologies applied to every aspect of our business including rental appraisals, video-editing, marketing, showings, tenant screenings, call centers, route-mapping, maintenance, inspections, e-signature and accounting.
Industry Education: Every company must maintain basic continuing education (only 8 hours per year!), but we are very actively involved in our industry trade organization, NARPM, and attend every conference and class possible so that we can stay up to date on all of the latest regulations and trends that will affect you and your property. One of our co-owners is even the president of the local chapter.
We Also Own Rentals: Our company owners do not just manage rentals, they also own rentals. They understand exactly what you are going through as a landlord real estate investor and they also have "skin in the game" along with you.
We look forward to hearing from you soon!