Contacting Property Manager...
Home Solutions Property Management Inc.

4837 N. Dixie Highway
Fort Lauderdale, FL 33334

Types of Properties We Manage:

- Single Home/condo (up to $300K)
- Single Home/condo ($300 to $500K)
- Single Home/condo ($500K to $1M)
- Single Home/condo (over $1M)
- Multi-Family (2-4 units)
- Multi-Family (5 -19 units)
- Multi-Family (20-99 units)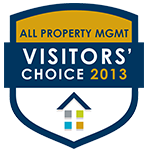 We specialize in the management of single family homes, multi-unit dwellings and small apartment buildings. Our business is designed to tailor an individual program that will suit your property management needs. We operate our business with the highest degree of integrity, ethics and professionalism while providing outstanding property management services.
Home Solutions Property Management is owned and operated by Jodi and Terry Turbyfill. They have over 15 years of experience as landlords, during this time they managed over 50 rental units which educated them in the daily and monthly procedures of property management. In addition they have more than ten years experience of buying, remodeling and selling homes individually and as a HomeVestors Franchisee. It was during this time that they had the opportunity to expand their rental portfolio and become property managers. Jodi came from a real estate sales background and currently owns a separate real estate brokerage. Terry has been remodeling and repairing homes and building a rental portfolio for appproximately 15 years. He also specializes in evaluating repairs, hiring contractors and ensuring the quality of the final product. These years of experience have provided Jodi and Terry with valuable insight and knowledge in the process of buying and selling homes and the management of real estate.
Jodi and Terry have obtained their designations as Certified Property Managements Experts (CPME). They are dedicated to providing you with their knowledge and expertise and they look forward to accomodating all of your property management needs.
Our business is to provide our clients with management solutions that help their properties operate smoothly, increase in desirability and enhance investment value. That's why property owners throughout the area depend on us to help achieve their goals of property performance and profitability. Whether your properties are single family homes, apartments or multi-family dwellings our company ensures that your property is well managed to attract and retain tenants.