Contacting Property Manager...
Innovative Property Solutions

4320 Deerwood Lakes Parkway #101
229
Jacksonville, FL 32216

Types of Properties We Manage:

- Single Home/condo (up to $300K)
- Single Home/condo ($300 to $500K)
- Single Home/condo ($500K to $1M)
- Single Home/condo (over $1M)

At Innovative Property Solutions we specialize in Property Management, it is not an afterthought like it is for many others. Our company is founded by, created by, and built for landlords and investors. We are locally owned and operated here in Jacksonville, Florida and value our clients and our reputation. We have many unique features that distinguish us from our competitors such as; Flat management and leasing Fees, Tenant Guarantee, and our owners get to hold their own Security Deposits as well as Free Electronic Owner Payments.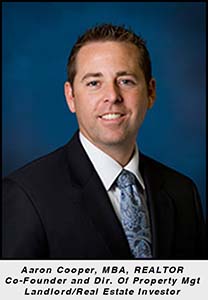 At IPS, we believe in taking advantage of all the best technologies on the market and our marketing program is no different. All of our properties are listed on the MLS for every Realtor in Jacksonville to see and make available to their clients. Our software syndicates our vacant homes to dozens of web sites and community boards across the city and country, including Zillow.com, Trulia.com, Hotpads.com, etc. Our properties are guaranteed to be in front of the right audience to ensure fast, efficient tenant placement and minimal vacancies.

Why Do Our Clients Choose IPS?
We Guarantee our Tenants! If a tenant we place has to be evicted or leaves early, we will pay for the legal and court costs as well as find a suitable replacement tenant at no charge. We stand by our work.
We SPECIALIZE in Property Management. Our business and processes are designed from top to bottom to cater to landlords, investors, and tenants.
We offer the only FLAT RATE fee structure in Jacksonville. We charge a flat rate for Tenant Placement AND a flat rate for Monthly Management no matter what the price of your home. Why would you pay more because your house rents for more? More money for the same amount of work? Paying a manager a percentage of rent doesn't make good business sense!
We pride ourselves on our outstanding communication and our customer's experience with us. Our free online owner portal and our team management style ensures you and tenants can always get a hold of us!
We strive to EARN our clients business and we would love the opportunity to interview with you. Please click below for a free quote and to get more information.