Contacting Property Manager...
Investors Properties of Wyoming, LLC

Laramie, WY

Types of Properties We Manage:

- COA (2 - 49 units)
- COA (50 - 99 units)
- COA (100+ units)
- Multi-Family (5 -19 units)
- Multi-Family (20-99 units)
- Multi-Family (100+ units)
- Retail (Up to 9,999 sqft)
- Retail (10K -100K sqft)
- Retail (100K+ sqft)
- Office (Up to 9,999 sqft)
- Office (10K -100K sqft)
- Office (100K+ sqft)
- Warehouse (Up to 100K sqft)
- Warehouse (100K+ sqft)

Thank you considering INVESTORS PROPERTIES.
INVESTORS PROPERTIES is a property management company that prides itself on providing institutional service while maintaining are personal relationship with our clients. We specialize in retail, office, industrial and multi-family properties throughout the Denver Front Range and Wyoming. Our business philosophy is to be pro-active in managing a property. We want to find what needs attention before the tenant has to call us.
INVESTORS PROPERTIES goal is to enhance your property's potential and assure the continued appreciation of each property managed on behalf of its clients through the use of detailed accounting & financial reporting, tenant relations programs, tenant retention programs and the application of proven operating cost controls. Our accounting is provided through YARDI.
INVESTORS PROPERTIES provides comprehensive property management services that maximize the income and appreciation potential of the client's asset. Our in-house accounting ensures greater control and confidentiality of the asset's performance.
INVESTORS PROPERTIES is a member of the Institute of Real Estate Management (IREM) an Certified Commercial Investment Manager Institute (CCIM). Our managers have over with over twenty-five years of experience in managing real estate.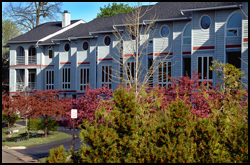 OUR PROPERTY MANAGEMENT SERVICES INCLUDE:
Rent collection
Detailed monthly financial reporting
Weekly property inspections
Fulfillment of tenant maintenance requests
24 hour maintenance service
Lease administration
Tenant relations
Capital improvement planning
Vendor contract procurement and administration
TENANT RELATIONS
Retaining tenants is priority number one. We gain the respect of our tenants because we respond to their needs in accordance with the lease. We are available 24-hours-a-day, seven days a week to service tenants.
ACCOUNTING
You bought your property as an investment. You deserve accurate accounting to see how your property is perform. We cannot begin to stress how important accurate financial and timely property reporting are for owners of income-producing commercial real estate. Our accounting staff utilizes a state-of-the-art property management software(YARDI). At any given time, a client can contact our accounting staff and be provided up-to-the-minute accurate information accounting for every penny. Financial packages are available no later than 15 days following the end of the month.
MAINTENANCE
Our experienced staff of maintenance professionals work in partnership with the property management team to ensure that a client's goals are met regarding maintaining the value of the asset. We believe it is very important to take a proactive approach to maintenance so that the physical integrity isn't compromised and that value of the asset is protected. Our in-house team is on call 24-hours-a-day, seven days a week to respond to any property maintenance issue.
The bottom-line is that we work for you, the investor! We will not disappoint you.