Contacting Property Manager...
JLC Services

3514 International Blvd
Oakland, CA 94601

Types of Properties We Manage:

- Single Home/condo (up to $300K)
- Single Home/condo ($300 to $500K)
- Single Home/condo ($500K to $1M)
- Single Home/condo (over $1M)
- Multi-Family (2-4 units)
- Multi-Family (5 -19 units)

Welcome to JLC Services where customer service is our top priority! We offer a wide variety of services for a fair and reasonable price.
PROPERTY MANAGEMENT
Investment property is one of the safest ways to earn a return. You are protected from the ups and downs of the stock market, and inflation. It provides a steady flow of income, and even if there is a net monthly loss you have the benefits of equity and tax shelters.
But managing investment property does take time. Screening the right kind of renters, fixing drains, cleaning yards, collecting rent, and evicting difficult renters can be time consuming and stressful.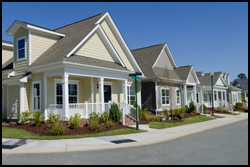 JLC Services can take care of all of your property management needs. We can screen your tenants, manage repairs, collect rent, schedule yard clean ups, and manage the eviction of difficult renters.
We will minimize the stress and the amount of time you have to invest in managing your property and allow you to simply reap the rewards of your investment.
PROPERTY MANAGEMENT RATES
Simplicity and clarity is our goal when it comes to property management. Benefits of using JLC Services includes:
Flat 7% of gross income charge for property management services. If your gross income is $0, because we haven't rented it, then you pay $0.
Fee for advertising properties, showing properties, screening tenants, and signing agreements is 1/2 of the deposit.
No annual contract. All agreements are month to month. If for some reason you feel that we are not doing our job, not taking care of your tenants, or you simply would like a change; simply give us 30 days notice. No penalties, no stress.
No trust account. Most property management companies require that you set up a trust account so that repairs and maintenance costs can be deducted from the trust account directly. With JLC Services you don't need a trust account. For expenditures under $100 JLC Services will pay for the repairs and maintenance costs upfront, and deduct the cost from the next month's rental income. For costs above $100 JLC Services will ask that you write a check to the handyman used for the work. All repairs and maintenance are approved by the property owner. No trust account means the property owner has more cash on hand for other investments and only have to pay for repairs and maintenance when the expenditures exist.
Please contact us for more information.