Contacting Property Manager...
Keyrenter - Salt Lake

81 E 7200 South
Midvale, UT 84047

Types of Properties We Manage:

- Single Home/condo (up to $300K)
- Single Home/condo ($300 to $500K)
- Single Home/condo ($500K to $1M)
- Single Home/condo (over $1M)
- Multi-Family (2-4 units)

Who We Are
We are a team that cares about outcomes. Nothing is more important than our clients, residents, team and the community in which we live and work. Because we own rental property and believe they are the best long-term financial investment, we are passionate in everything we do and offer a unique understanding of your property management needs. As a leader in the industry, we are dedicated to maximizing your investment and providing the highest quality of service to you and your tenants. Years of experience combined with proven systems and targeted marketing strategies are key to building and maintaining the financial success of your property, while freeing you from the day-to-day management responsibilities.
What We Do
Our focus is the successful management of residential single family homes, townhomes, condos, and small apartment buildings. We handle everything from A to Z so you don't have to. A full comprehensive property management and leasing solution tailored to meet your goals.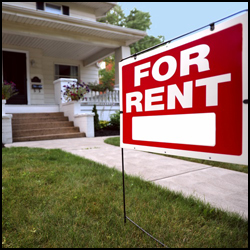 Rental Analysis
Advertising Vacancies
Vacancy Checks
Showings
14-Point Tenant Screening
Leasing and Contract
Tenant Move-In
Manage and Enforce Leases
Tenant Relations
Rent Collection
Eviction Services
Routine Inspections
Repairs and Estimates
24/7 Emergency Response
Monthly and Year-End Statements
Accounting
Pay Bills and Disperse
Prompt and Simple Communication
Dedicated Property Manager
Online Owner and Tenant Portal Access
How We Do It: The 6 Keys of Rental Success
Allow us to show you how to have a successful rental property by following our proven 6 Keys of Rental Success strategies. As your rental management professionals, you can take full advantage of our understanding and execution of these strategies.
1. Low Vacancy Rate
Market Based Pricing
Maintaining Property Condition
Video Tours
Aggressive Advertising Strategy
Nights and Weekends Leasing Line
Showing Automation
Targeted Lease End Dates
Keep Tenants Happy
2. Low Operating Costs
Consistent Maintenance Processes
Low Management Costs (6-8% management fee)
3. Lower Risk and Liability
Experience and Training
Technology
Proven Systems
Bullet Proof Lease Agreements
Legal Counsel
24/7 Maintenance Response
4. High Quality Tenants
Setting Expectations
Maintaining Relationships
Application Process
14-Point Screening Criteria
5. Dedicated Accounting and Timely Payments
Monthly and Yearly Statements
Direct Deposit
6. Stay Informed
Online Account Access
Simple Communication
Regular Inspections
Dedicated Representative
Contact us today!