Contacting Property Manager...
Keyrenter - Salt Lake

81 E 7200 South
Midvale, UT 84047

Types of Properties We Manage:

- Single Home/condo (up to $300K)
- Single Home/condo ($300 to $500K)
- Single Home/condo ($500K to $1M)
- Single Home/condo (over $1M)
- Multi-Family (2-4 units)

Keyrenter was voted
"Best of State
" for property management companies in Utah. We'll not only take the headache out of finding quality tenants, collecting rent, and fixing maintenance items; but we'll also make sure you have a profitable and pleasant experience.
Whether you haven't had luck selling, you're relocating, or have the home as an investment property; Keyrenter will ensure you're getting top dollar for your home. Yes, in fact it has been shown time and time again that the cost of hiring a management company is far less than the cost associated with the time of a do-it-yourself (DIY) landlord who has to learn the ins and outs of rental property, fit-premises regulations, fair-housing laws, marketing, tenant screening, maintenance, late night calls and other inconveniences, legal fees, training and licensing, software and accounting, gas and travel, and mistakes and pitfalls which can cost DIY landlords thousands of dollars.
Keyrenter Property Management will save you money by having the licensing, training, knowledge, and resources to guide your investments down a patch of financial success!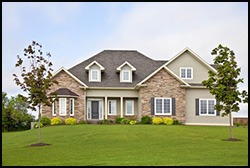 Advertising
Keyrenter's aggressive advertising strategies, and the resultant high number of calls, assure that your home is rented or leased in the shortest time possible. As seasoned home rental experts we assist you in deciding upon a rental price, ad strategy, and work with you on all other "start up requirements".
Tenant screening
Tenant screening is a critical part of the rental process. Some of the biggest mistakes and issues in property management could have been avoided even before the tenant moved in. We have an extremely low eviction rate which we attribute to our successful screening process.
Leasing
Our innovative leasing processes makes lease signing quick and easy for our tenants. By using electronic signature platforms, we are able to quickly and easily secure your home. We handle the whole leasing process for you with terms predetermined by you.
Tenant Relations
Each tenant is given a dedicated manager which will act as your representative for your tenants. The manager will handle all concerns, complaints, and issues that may come up during the lease.
Rent Collection
We make paying rent simple and convenient for your tenants by allowing them to login to their Tenant Portal to pay online. We have found that making rent easier to pay for tenants dramatically decreases late payments, evictions, and increases tenant moral. Simply put, tenants love it!
Evictions
We are proud to say that our current eviction rate is 0.074%. When we do evict, our legal team is quick and professional. We understand local eviction laws and processes to see that no time is wasted. We handle the whole process so you don't have to. If we have to, we will even appear in court on your behalf.
Maintenance
We offer 24hr maintenance support for our tenants. Tenants are required to submit non-emergency work orders and requests through their tenant portal. By doing so, the manager is notified immediately. You are also notified so you can be aware of what maintenance related items are taking place at your rental. We will handle the whole maintenance process for you so you don't have to!
Investment Strategy
We offer to all of our clients free rental advise and strategy. As investors ourselves, we have developed the tools and systems for purchasing and maintaining successful and profitable rental homes with significant returns. Our investment specialists can assist you with your current rentals as well as assist you in purchasing more rentals.