Contacting Property Manager...
Landlord Liberator

1655 Burlington Pike Suite 107
Florence, KY 41042

Types of Properties We Manage:

- Single Home/condo (up to $300K)
- Single Home/condo ($300 to $500K)
- Single Home/condo ($500K to $1M)
- Single Home/condo (over $1M)

Property Management Services
by Hillcrest Homes Inc.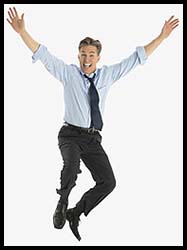 3 Great Services to Choose from:
Full Service Program - Only $99 per month, includes Free Tenant Placement and Landlord Inspection

Tenant Placement Program - $595.00 Flat Fee

Landlord Inspection Program - Only $279.00 per Year
1. Flat Fee Program
Full Service Landlord-Liberating Property Management
Only $99 per Month
NO Leasing Fees
NO Turnover Fees
NO Maintenance Reserves
New Tenant Training and Orientation
Comprehensive Tenant Screening: Multi-State Criminal and Financial Screening
Move-in Inspections Complete with Pictures and Verified by Tenants by Signatures, Before Receiving Keys
Complete Pricing Schedule, Detailing Cost for All Damaged Items, Such as Mini-Blinds, Doors, Sink Hardware, Carpets, Windows, Etc. Very Helpful when Figuring Return of the Security Deposit
NO Advertisement Fees
NO Eviction Fees-Except for What an Attorney May Charge
Aggressive Advertising of Vacant Property on 50+ Websites (Ex: Craigslist, Trulia, Postlets, RentalHouses.com)
Routine Property Inspections 50 Point Inside and Out, with Pictures and Potential Problem Areas Noted
Maintenance Requests and Coordination of Repairs Handled
Fully Computerized Accounting System with Monthly Reports Available
Around-the-Clock, 24-Hour Emergency Services
Collection Services
Licensed Real Estate Broker
Monthly Statements for Tenants
Monthly Drawing for Tenants Who Pay by the 3rd, for a$50 Restaurant Gift Card, Plus Another Drawing Every 90 Days for a $75 Gas Card
Website for Online Rental Payments
Move-Out Inspection Before Return of the Security Deposit
Quarterly Tenant Newsletter
M​uch, Much More!
2. Tenant Placement Service
For Only $595, We Take Care of the Following:
Tenant orientation and training
Property advertising on over 50 websites
All calls regarding the property
All showings of the property - you don't have to worry about no-shows
Sign placement in front yard
A 50-point checklist to make sure the property is ready to rent
All prospective tenants fill out an application
A thorough background check, including verification of income and finances
A tenant-signed document, detailing the cost of all items which may be deducted from the security deposit
A tenant-signed, comprehensive move-in inspection document, including signatures on pictures, showing the condition of the property, before tenants get the keys
A rental agreement designated by the homeowner/investor
Our investors have the final say during the entire process!
Payment is due only after the property is leased.
3. Landlord Inspection Service
Landlord Inspection Service Only $279 per Year
Our courteous inspector will inspect investor properties with a 50-point inspection checklist, complete with the current condition, notes and pictures where there are any concerns. Investors will be sent a copy of the inspection. It's amazing how nicely the tenants will maintain the property when they know there is an inspection!
There Landlord Inspection Service requires a one-year contract, which includes inspections every 120 days (3 times a year).
Items checked in the inspection include:
Exterior of house
Grass and landscaping
Front and rear doors
All flooring
All appliances
Kitchen cabinets
Underneath all sinks
Cleanliness
Visual inspection of all mechanical systems and all filters
Checking for unauthorized pets
Pictures of any problem areas
Notes on potential problems
Stop Tenant Trashing Forever!