Contacting Property Manager...
Leap Property Management

9500 Ray White Blvd.
Suite 200
Fort Worth, TX 76244

Types of Properties We Manage:

- Single Home/condo (up to $300K)
- Single Home/condo ($300 to $500K)
- Single Home/condo ($500K to $1M)
- Single Home/condo (over $1M)
- Multi-Family (2-4 units)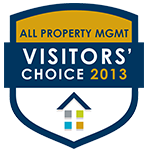 Leap Property Management is a full service management company. The cost of our full service management is 7% of the monthly rent. Our price is discounted compared to the standard industry price for this type of management. Unlike many of our competitors we don't charge set up/start up fees, fees during a vacancy or hold you into a contract. Leap Property management provides the highest quality management service at one of the lowest rates in town. We excel in helping property owners boost their revenue, lower operating expenses, and ensure high-quality tenants. We make owning your property simple. Call us today and find out why we continue to grow every year.
Management Services:
Advertising on more than 100 rental websites
Showings 7 day a week by appointment
Rental Agreement Execution and Enforcement
Rent and Security Deposit Collection
Maintenance & Rent Ready Repairs
Financial Record-Keeping & Bill Paying
Serving Legal Notices & Legal Proceedings
Move-In and Move-Out Reports
Monthly Owner's Statements
Professional For Lease Signage
Extensive Tenant Screening
HOA Rules and Regulation Enforcement
Landlord/Tenant Interaction
Maintenance Supervision
Inspection as necessary or by request
Legal Updates