Contacting Property Manager...
LVRE

3100 W. Sahara #112
Las Vegas, NV 89102

Types of Properties We Manage:

- Single Home/condo (up to $300K)
- Single Home/condo ($300 to $500K)
- Single Home/condo ($500K to $1M)
- Single Home/condo (over $1M)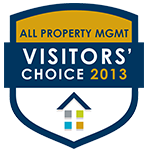 We take the time to understand your specific needs, and meet the highest standard of care for your property. We recognize that your rental property is a significant investment that needs active management. Contact us for a complementary analysis estimating the rent that your property can achieve, and we will give you one month of service free when you hire us.
LVRE uses its leasing, financial and maintenance expertise to deliver the profits you deserve. Our goal is to work with you as a valued long-term client by leasing at the highest achievable rent to a qualified tenant.
The services we provide are the same as other residential property managers, but the important difference is the proactive way we go about getting profitable results:
Leasing.
We show you the MLS data that records the average number of days homes in your area take to lease. Then we beat the average by undertaking a high impact marketing campaign. We are not afraid to set a concrete benchmark so that clients can measure our performance.
Background checks.
Our process includes a criminal background check, credit check, and interview with past landlords. We go over all these reports with the Landlord before making a final approval.
Collect the rent.
We send tenants advance notices, follow up on collection day, and serve notices as soon as delinquencies arise. If we need to evict, we ensure it is done as quickly as possible. In Las Vegas you need a property manager who is prepared to be aggressive in collecting rent.
Coordinate tenant issues.
We treat tenants with the highest standard of service and respect. Keeping them happy maximizes retention.
Arrange for repairs.
LVRE ensures repairs are handled quickly, effectively, and within the pre-agreed budget. For any expenses in excess of $200 we secure multiple bids and landlord approval. There is no mark up on costs.
Accounting and reporting.
For complete transparency we provide Landlords 24/7 online access to accounts so that they can track income and expenses and repair orders at anytime. Incomes statements and balance sheets can be mailed to owners who prefer paper reporting. In compliance with Nevada law, owner funds and tenant security deposits are held in separate trust accounts.
In addition to our community and professional achievements we are proud members of:
Better Business Bureau
National Association of Residential Property Managers
Greater Association of Realtors
Please feel free to contact us. We look forward to working with you soon.