Contacting Property Manager...
Specialized Real Estate Group

15 N. Church Ave. Suite 103
Fayetteville, AR 72701

Types of Properties We Manage:

- Multi-Family (5 -19 units)
- Multi-Family (20-99 units)
- Multi-Family (100+ units)

Specialized Real Estate Group, is a team of professionals dedicated to managing real estate for owners in order to maximize their financial return. With experience managing more than 1000 units in Northwest Arkansas, Specialized Real Estate Group is the largest third-party property manager in the area. We pride ourselves on transforming under-performing properties into best-in-class communities while producing strong return on investment.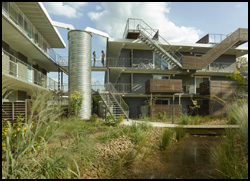 The diversity of our experience includes the full spectrum from single family residences to large apartment complexes. We provide the property management services of leasing, purchasing, collections, negotiating for contract services and supplies, overseeing maintenance and repairs, supervising the premises and accounting to the property owner on the highest, professional level.
We provide detailed monthly reports to the property owner encompassing leasing, maintenance, collections, delinquencies, and financial statements. The financial statements will include a balance sheet, cash flow statement, income statement, and budget variance reports. These reports will allow you to quickly understand and analyze the status of your investment. In addition to regular reporting, our advanced management software will allow you to access real time and historical data from your own office or home via our owner's portal. This allows you to get instant access at any time you wish from your computer, increasing our level of service and allowing you to answer any questions instantly.
Our management personnel are organized around the team concept. When we initially take over the management of a new property, we usually bring in a team of three or four people consisting of leasing agents, property managers, and administrative staff.
Our experience, team approach, and advanced use of technology are an unbeatable combination in our industry. We look forward to putting these strengths to work on your property to create and maximize value in your investment.