Contacting Property Manager...
McCaw Properties

P O Box 134
Roanoke, TX 76262

Types of Properties We Manage:

- Single Home/condo (up to $300K)
- Single Home/condo ($300 to $500K)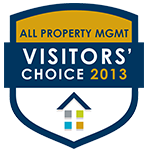 McCaw Property Management: We offer superior investment and property management services. We pride ourselves on our excellent communication with our owners, investors and tenants. McCaw Property Management has a better understanding of real estate and its implications for retirement accounts. At McCaw Property Management, we take a partnership approach with our owners to ensure their properties are as profitable as possible by offering a number of management plans for our owners. We have a very high commitment to quality and excellence.
Who We Are
Kyle McCaw- Broker/Owner. Graduated from Texas A&M University in 2001 with a degree in Business Marketing. Kyle has owned and managed properties ever since. He sees this as an investment for the property owners as well. Because McCaw Property Management also owns rental properties, he knows what to look for and what to expect in property management. Kyle also does consulting work for several large banks concerning loan modifications, foreclosures, and mortgage practices, as well as consulting for real estate.
Rodney Ferrell- Agent/Office Manager. Rodney first began owning and managing property in 1975. Since then, he has owned and managed his own single and multi-family properties. Rodney is responsible for a variety of jobs at McCaw Property Management including: remodeling, maintenance, collection of rent, evictions, rehabilitations, leasing, and employees. Rodney is extremely conscious of cost control and works hard to make sure the business and properties are run cost-effectively. Through his many years in property management, Rodney has learned how to have a higher than normal renter retention rate and has implemented a 3, 4 and 5 star tenant program. In addition, Rodney has also developed a variety of leasing programs to provide owners with a variety of choices.
Ronnie Woolbright- Agent/ Leasing agent.
Toni Ferrell- Accounting.
Investment and Management Services
Residential Property Management services, including both leasing and sales done by Licensed Agents.
We make the tenant calls and screen all prospective tenants.
Monthly rent collection with statements provided.
Copies of all maintenance bills provided with no charge to you.
Property inspections before and after occupancy.
Make ready services for our properties.
Enforcement of all property code requirements, lease requirements and legal measures should a tenant ever require eviction.
Online payments for tenants
What Makes McCaw Properties Different?
During the leasing process:

Properties are available for viewing 7 days a week.
Calls for viewing are taken 7 days a week from potential leasers.
Applicants are vigorously vetted by all standard criteria at no cost to you
You have final approval on all tenants
Properties are put on the MLS in conjunction with Yahoo, Zillow, Craigs List, Realtor.com and all possible search engines. They can be seen by literally millions of people.
We partner with all the licensed realtors in DFW (approximately 250,000 realtors) to lease your house.

After the lease is complete:

We fill out the move in condition report with the tenants
Go through 11 page policies and procedures manual with the tenants
We have an extremely high tenant retention rate because we work hard for customer satisfaction tenants as well as the property owner
We have a move-in gift for all tenants.
We have a reward program which is a level 3 to 5 Star Programs that we explain to the tenants during the time we go through the policies and procedures manual. Everyone starts at 3 star and can move to a 5 star level of the program. This entails paying on time, maintaining the property, and other items that benefit you, the property owner.