Contacting Property Manager...
Modern Real Estate Services, Inc.

8608 Utica Ave.
204
Rancho Cucamonga, CA 91730

Types of Properties We Manage:

- Single Home/condo (up to $300K)
- Single Home/condo ($300 to $500K)

Thank you for your interest in Modern Real Estate Services Property Management Division. Our Property Management team is proud to offer the most comprehensive and professional service available today. Our priority is to protect your investment and maintain the financial success of your property. As with any successful business, we are dedicated to earning your trust and delivering satisfaction. We are not just a property management company; we are licensed realtors and brokers who are invested in providing satisfactory services in order to meet our customer needs. At the Inland Empire, we look forward to servicing all of your real estate needs.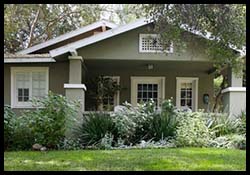 Marketing and Advertisement
We advertise in many ways and with a variety of sources. Some of them are:
apartmenthunterz.com
rentalads.com
vacancynet.com
4rentinla.com
rentspeed.com
hotpads.com
Craigslist.com
MLS and our Website
Estimated time to find a renter
Our company average is less than 3 weeks. However, the time it takes can vary depending on several factors including; market conditions, location, rental price, and condition of property.
Qualify the tenant
We perform a credit check, employment verification, residency verification in addition to asking the tenant for references.
Fund Submission
Owner capital funds will be submitted for payment between the 5th and the 15th of each month
Factors that could affect the date I receive my funds:
The first of the month falling on a weekend.
Holidays.
Property operations limiting cash flow to make the disbursement.
Maintenance and Repairs
We are available 24 hours a day for emergencies, and could be easily contacted for any other problems during our working hours. Owners have a choice of handling repairs themselves or using any of the contractors they choose, if they have no preference we can suggest many skilful and licensed contractors to handle all your maintenance needs. We have the experience to avoid unnecessary repairs to save you money.
Are you a Licensed Real Estate Broker?
It is legally required by the State of California to be licensed real estate brokers in the State of California If you third party manage properties:
Modern Real Estate Services Inc. is the Employing Broker
License number - 01905389