Contacting Property Manager...
My Smart Lease

P.O.Box 90302
San Bernardino, CA 92407

Types of Properties We Manage:

- Single Home/condo (up to $300K)
- Single Home/condo ($300 to $500K)
- Single Home/condo ($500K to $1M)
- Single Home/condo (over $1M)
- Multi-Family (2-4 units)
- Multi-Family (5 -19 units)
- Multi-Family (20-99 units)
- Multi-Family (100+ units)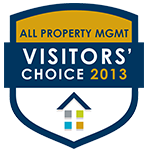 Why Property Owners Choose Us?
Our People Make the Difference
We believe that the key to our success is in the personal relationships that we have developed with our customers over the years. MySmartLease Management has assembled some of the most talented residential property managers in Southern California. Our experience and knowledge in managing single family homes means savings for you. Our entire staff are well-compensated employees of our company with ongoing training surpassed by few in the industry.
Leasing Consultants
Because we average dozens of prospective renter calls each week to our office, we dispatch our leasing consultants who show rental homes 7 days a week. Our leasing consultants are specially trained in the art of assisting prospective renters and leasing properties. This increase in showing efficiency, coupled with specialized training means results for our property owners, not to mention a tremendous benefit in time and savings to our qualified renters seeking quality homes.
Video Taped Property Inspections
If you believe that a picture is worth a thousand words, then Video Taped Property Inspections are just one more reason why you should hire MySmartLease as the property manager of your single family home, condo, townhouse, etc. There will be little question as to "What the property looked like prior to move in". Adding this enhancement provides peace of mind property management for property owners who want to protect their property AND their residents who want to ensure the return of their security deposit.
We Show Rental Properties 7 Days a Week
MySmartLease is open for your convenience 6 days a week, (excluding national holidays). We realize that often times renters seeking quality rental homes must have after hour or weekend appointments. We also realize that the management of rental properties doesn't stop on Friday's at 5:00PM.. We have property managers on call 24 hours a day to handle any situation for our customers.
Superior Tenant Screening
In selecting the right residents for your rental property, we believe that an ounce of prevention is worth 10,000 pounds of cure. We want to ensure that our property owners get the caliber of renters they deserve. That's why we utilize a 5 step screening process on each and every adult rental applicant.
We pull a national credit report on each and every adult rental applicant.
We do an "Eviction Search" throughout Southern California to ensure that our applicant hasn't been evicted in the preceding 7 years.
We do a verification of former landlord references.
We do a verification of the applicant's employment or income.
We do a California "Criminal Background Check" on all adult applicants.
Because of our Superior Tenant Screening Process, most "rent-jumping" tenants (the ones who don't pay rent, damage properties and move out in the middle of the night) prefer to apply directly to property owners, who may not know until it's too late. We hope this hasn't happened to you. Throw your aspirin away and call us today! Call MySmartlease.
Online Accounting Access
At MySmartLease we use cutting edge online management and communication systems. In most cases, we process rents the same day we collect them. Our property owners receive a detailed immediate online statements showing all rental incomes and disbursements. We also provide our property owners with a year end summary statement at the end of each year, to give to their tax accountant. Our accounting system also allows us to make recurring monthly payments for our owners, such as mortgage payments, homeowners association payments or any other recurring monthly obligation, provided adequate funds are available in your account. We make property management E-Z for our customers.
Guaranteed Tenants!
We are so careful as to whom we rent to, that we provide our property owners with the following guarantee. Any tenant placed by our firm who breaks their lease for any reason, during the first 6 months, we will waive our customary leasing fee and re-rent your property to new residents FOR FREE! (advertising cost excluded).
Most Qualified Managers
To provide the best available service to our clients and to maintain our unsurpassed reputation within the residential property management profession, the owners of MySmartLease set out on a mission. The mission is to provide the latest in ease and access for our residents and homeowners. Tim Adams was one of the youngest property managers in the Inland Empire. Having had hands on experience in the industry for over a decade, Tim Adams now delivers his expertise to the public here with MySmartLease
Serving Southern California
As one of the fastest growing property management companies on and offline, MySmartLease is proud to be serving San Bernardino, Riverside, and Orange Counties.
Constant Communication
We believe that the key to our success is in the personal relationships that we have developed with our customers.. Working for owners of rental homes and with their residents requires constant communication. At MySmartLease rental owners and residents can log into their account, make requests and check status of any ongoing situation at the click of their mouse.
No Surcharge To Property Owners For Minor Maintenance
At MySmartLease, we assist our property owners and residents by having independent qualified maintenance technicians effect any necessary maintenance and repairs. To avoid a conflict of interest with our property owners, we do not assess a surcharge to our property owners on any maintenance or repair items, as we believe in passing these savings along to our customers. We request that your tenants request all maintenance in writing and we assess the residents an administrative fee for maintenance and repairs when necessary. We believe this will encourage the residents to make their own repairs and keep your cost down.
Relax & Deduct Us From Your Taxes!
The choice is simple, you can relax, go to the beach, etc..and hire us to lease and manage your rental property and deduct the cost of our services from your taxes; OR you can do the work yourself for which your time is not tax deductible. Imagine more time for your family and less taxes! Our Goal is to save you time, money and aggravation in the leasing and management of your single family rental property.