Contacting Property Manager...
Mid-Atlantic Property Management
124 E. Broad St
B2
Falls Church, VA 22046
Types of Properties We Manage:
- Single Home/condo (up to $300K)
- Single Home/condo ($300 to $500K)
- Single Home/condo ($500K to $1M)
- Single Home/condo (over $1M)
- Multi-Family (5 -19 units)
- Multi-Family (20-99 units)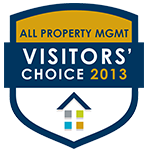 Mid-Atlantic Property Management is a full service real estate & property management brokerage that offers homeowners a professional, yet personal approach to managing real estate in the DC Metro region. Our company has over 15 years of experience with a focus on increasing the profitability and maintaining marketability of our client's investment portfolio. As a licensed brokerage, we are current on all real estate laws and local trends to better capitalize on DC rental market. Located in the City of Falls Church, we keep our portfolio local and within immediate reach as accessibility is key.
Our property management services include: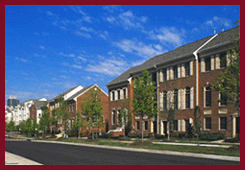 Comparative market analysis to determine a price point that is both realistic and appropriate. Overpricing a property deters prospective applicants and leads to additional vacancy time. Underpricing a property decreases revenue and leads to an underperforming asset.
Marketing efforts include advertising on major rental websites as well as corporate & insurance housing options to maximize exposure.
Tenant screening, qualifying & placement. Credit history, employment & criminal backgrounds are thoroughly reviewed to properly qualify each and every applicant.
Periodic review of your property inside and out. In addition to the standard move-in & move-out walkthrough inspections, routine inspections are conducted to assure that the property is properly cared for and in compliance with the occupant's lease obligations.
Repair & maintenance supervision with the option to use our preferred maintainence vendors at below market rates.
24 hour emergency maintenance requests.
Eviction & collections assistance for delinquent tenants that includes posting notice, court appearances & coordinating with sheriff services.
Collection & disbursement of rental funds with detailed monthly & yearly account statements.
In addition as a licensed brokerage, we offer:
Real estate sales including REO foreclosures, short sales & lease option.
Estate, trust & commercial asset management.
Property renovation & staging consultation by our in-house design associate.
Contact us today!