Contacting Property Manager...
NYC Apartment Management
160 West End Avenue
Apartment 19A
Manhattan, NY 10022
Types of Properties We Manage:
- Single Home/condo ($300 to $500K)
- Single Home/condo ($500K to $1M)
- Single Home/condo (over $1M)
- HOA (2 - 49 units)
- HOA (50 - 99 units)
- COA (2 - 49 units)
- COA (50 - 99 units)
- Multi-Family (2-4 units)
- Multi-Family (5 -19 units)
- Multi-Family (20-99 units)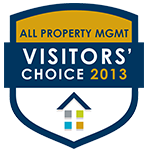 WELCOME TO NYC APARTMENT MANAGEMENT INC.
NYC Apartment Management Inc. takes an innovative approach to apartment management. Our unique services utilize our Principal's ten years of experience managing properties in Manhattan and the Hamptons.
We take personal service to a new height with A-Z customization that combines personalized management plans with a wide network of brokers to secure premium rental rates.
There's no job too big or small for NY Apartment Management Inc. Whether you're an owner who wants to rent out a single condo or you own a building with hundreds of units, we'll design a personalized plan to meet your needs and goals. Nowhere else in the city will you find such detailed personal service.
What Does A-Z Really Mean?

If you can imagine it, we do it. NYC Apartment Management Inc. gives you the service and products you need, and nothing that you don't. Whether it's negotiating new leases, collecting monthly rent, mailing monthly statements or finding the right tenant for your property, leave the heavy lifting to us.
We handle the legal process if a tenant isn't paying their rent, execute lease renewals, and quickly respond to requests from tenants to ensure a win-win for everyone.
We handle agency communication including Section 8 and HPD, manage monthly bills, advise owners about repair needs and maintenance, and provide easy to understand quarterly financial statements.
Let us take care of handling complaints 24/7, showing vacant apartments, develop financial forecasting budgets and take care of the planning details if you need to hold a meeting.
Let Our Customized Service Plans Work for You
We complement personal service with a generous peppering of attention to detail. With a wide variety of a la carte possibilities, you get just as much-or as little-management and services as you'd like. From brownstones to buildings with hundreds of units and everything in between, we do it all. The only question is what you'll do with your new found free time.
So, Can I Get This...
The easy answer is yes. If it falls in the realm of property management, NYC Apartment Management, Inc. is happy to do it. Want proof? How about a package that includes development of a financial forecast for the coming year complete with expenses and income, a broker that shows vacant properties for you anywhere in the city, and professionals who handle tenant requests 24 hours a day?
Maybe you need us to find the right tenant for your property, take care of lease renewals and deal with the legal stuff like evictions. Need experts on city construction, local Law 11, rent stabilized tenants or how foreign investment owners can pass the management buck to us? We'll take care of it. From the management of monthly bills to getting advice on renovation and repairs, we're in your corner.
What Else Do You Do?
We collect your monthly rent payments, mail monthly statements, handle things like Section 8 and HPD, manage your property with a cost-conscious perspective, provide quarterly statements, prepare budgets for you, give you monthly breakdowns of expenses and rent and help you put together meetings. Don't need all of that? You can pick and choose the perfect package for you.
Call us today and get on the road to stress-free property management.