Contacting Property Manager...
Onyx Management Group

301 Lakeside Drive
Southampton, PA 18966

Types of Properties We Manage:

- Single Home/condo (up to $300K)
- Single Home/condo ($300 to $500K)
- Single Home/condo ($500K to $1M)
- Single Home/condo (over $1M)
- Multi-Family (2-4 units)
- Multi-Family (5 -19 units)
- Multi-Family (20-99 units)
- Office (Up to 9,999 sqft)
- Office (10K -100K sqft)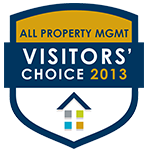 Welcome to Onyx Management Group
Onyx Management Group, Inc. is a full service property management company currently servicing residential and commercial properties throughout Greater Philadelphia, Bucks and Montgomery Counties. With our highly detailed approach to overseeing properties of any size, we provide our clients with the benefit of ownership without the burden; dedication to our clients has been a major factor in our success.
Our Mission
Through our years of experience we have found a void in property management customer service. Owners don't have the time to find and manage tenants; tenants need someone who is unbiased, easy to talk to, understanding and working to benefit both the tenant and the owner. At Onyx Management Group, we pledge to provide the finest personal services in order to keep everyone satisfied and benefit from mutual respect in relationships. We offer you convenience and peace of mind that your valuable investment is promptly and properly maintained. We realize that the satisfaction of your residents ensures the stability required for your investment to be successful and profitable.
About Us
Onyx Management Group is an independent and unaffiliated property management company without ownership interest in real estate assets that are managed by Onyx. For over 15 years, Onyx Group has been successful in the property management industry; managing 1000+ units in Philadelphia, Bucks and Montgomery County, ranging from studio apartments to multi-family high rises and commercial buildings.
Property Management Services
We provide a full range of property management services with competitive pricing to our clients. Below is just a small sample of what we do:
Liaison for tenant relations and correspondence
Offer market analysis & advertising strategies
Provide MLS listings and cooperation with all participating Brokers
Conduct showings, thorough tenant screenings, and create rental agreements
Additional service- guaranteed tenants
Collections of monthly rents, utilities, late fees & all other assessments
Evictions & resolution of any legal matter
Perform inspections upon tenant move-ins & move-outs
Enforcement of Rules and Regulations
24-Hour Emergency services
Recurring and Preventative Maintenance
Allow tenants to request maintenance and report issues online
Capital Improvements
Hiring of Sub-contractors
Grant owner/tenant web access
Offer optional online bill/rent pay
Provide direct deposit for owner income
Video Taped and High-quality photo of Property Inspections
Monthly Income and Expense Reports
Budget Plan and Analysis
Tenant updates & property ledgers
Direct deposits of owner income
Assistance in property license, insurance & permit renewal
Landscaping, maintenance & snow removal
Annual financial statements & release of 1099s