Contacting Property Manager...
Oz Accommodations, Inc

7925 Bond
Lenexa, KS 66214

Types of Properties We Manage:

- Single Home/condo (up to $300K)
- Single Home/condo ($300 to $500K)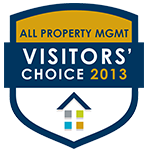 About Oz
The Vision

To be the BEST Realty Rental Resource Available.
The Mission
Oz Accommodations will accomplish our Vision by delivering the highest possible quality standard, fair value to our customers, exceptional customer service, empowered employees, and integrity with everything we do.
The People
Oz Accommodations talented staff of professionals is ready to make you a raving fan of our service and work hard to regularly exceed your expectations of service, quality and value.
The Company
The company was founded April 15th, 1993, to be the premier provider of Corporate Housing in the Kansas City Market. The company expanded services to include Property Management, Real Estate Brokerage Referral Services, Real Estate Investment Consulting Services, Property Rental Services, and Property Maintenance Services. Oz has enjoyed substantial growth while earning a reputation for excellence, making Oz Accommodations the preferred provided of reality rental services for real estate investors with rental property.
Property Management
Oz Accommodations Inc., offers property owners peace of mind with services and experience to make your property investment, yield maximum returns. Our mission is to protect and enhance your investment performance while providing you trouble free, high quality, property management, with INTEGRITY. We are well connected with Kansas City's Best Corporations looking for quality properties, for transferees and executives. We can offer property owners a broader market of potential high quality renters. We work directly with other leading Real Estate Firms in attracting potential renters. Oz Accommodations can customize the best possible plan to achieve your property investment objectives. The following represents summary of our services.
Consultation on market rental values and Tenant issues
Customization of your Property management services
24/7 On-Line Web Access to Owner Information of Property and Tenants
Listing and photographing your Property
Publishing your Property data to potential Tenants
Transmitting your listing to Kansas City's "Best Corporations"
Generate qualified Tenants
Tenant interviews and Property viewings
Legal agreements with Tenants
Deposit and rent collections
FAST RESPONSE to late rental payments
Tenant lease compliance management
Legal remedy of lease non-compliance
Maintenance requirements assessment and management
Discounted maintenance services and materials
Tenant satisfaction management
24 hour emergency maintenance service
Property expense disbursements management
Prompt disbursement of owner payments
Financial reporting of Property transactions
Mechanical equipment cleaning services (optional)
Complete computer tracking of ALL property activity
Internally managed housekeeping and turnover services
Oz Accommodations has invested heavily in technology enabling our owners to access data regarding their respective properties via the web, to get real time information of accounts receivables of tenants, collection effort activities, rent rolls, information of transactions such as money received, money disbursed, and maintenance activity