Contacting Property Manager...
Park Avenue Properties

19750 W. Catawba Ave
Cornelius, NC 28031

Types of Properties We Manage:

- Single Home/condo (up to $300K)
- Single Home/condo ($300 to $500K)
- Single Home/condo ($500K to $1M)
- Single Home/condo (over $1M)
- Multi-Family (2-4 units)
- Multi-Family (5 -19 units)
- Multi-Family (20-99 units)
- Multi-Family (100+ units)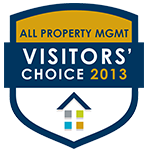 Park Avenue Properties is a premiere, full service residential property management firm providing services in greater Charlotte, the Triangle and the Triad of North Carolina. Park Ave Properties was started 10 years ago in Charlotte, NC, and our focus is on upscale residential homes with rents of $800 to $6,000 per month. <> Results Focused - Our management fees actually decrease the longer it takes us to find you a well-qualified tenant. Plus, you do not pay us a penny until we rent your home.
Technology Savvy - All of our Property Managers are equipped with company cars and Apple iPads to use in the field so that prospective tenants can complete our web-based rental application on-site and on-the-spot. All of our rent checks are digitally scanned and imaged in our office so we do not have to physically go to the bank. This digital process minimizes the check clearing time so you can get paid faster.
Tenant Screening - We are an approved TransUnion credit partner. TransUnion processes all of our rental applications completing a comprehensive 4-step screening process: credit check with FICO score, a national criminal background check, a national eviction search and national sex offender data-base search. Plus, we can report any outstanding delinquent balances directly to the TransUnion credit report without having to receive a court-ordered judgment.
Faster Owner Payments - We pay our owners twice a month electronically. The first batch of owner payments are made in the middle of the month and the second batch of owner payments are made at the end of the month. If your tenant pays on time, you do not have to wait until the end of the month to get your money.
Marketing Machine - We advertise every vacant property on multiple pay-to-advertise sites and not just the free sites like Craigs List. We believe that you are hiring a property management firm to advertise your property so you do not have to. That said, you should demand and expect marketing exposure in places that actually cost the management firm money and not just the free sites. We use a powerful combination of print media, broadcast radio/television, Google ad-words and much more to drive prospective tenants to our website.
No Paper - Owners and Tenants alike use our web-site custom portal technology to log-in and pay rents on-line, retrieve owner statements, submit maintenance requests and much more. We pay our owners electronically (no charge for this service) and we do not mail paper management statements or checks.
No Agent, No Access - Every vacant house receives a secure lockbox that only Real Estate Agents can access. Prospective tenants cannot check-out keys with a deposit and photo ID as this creates the possibility that duplicate keys can be made for future, unauthorized access. Real Estate Agents will not take the time or spend the gas money to pick up a key at a property management office which will impact your number of Agent showings. Our on-site lockboxes allow Agents to gain access quickly and hassle-free.
Industry Experts - Our firm owner, John R. Bradford, III, currently serves on the National Board of Directors for NARPM (National Association of Residential Property Managers.) John is also a course instructor at Charlotte's leading Real Estate School as a property management subject-matter expert. Lastly, all of our Property Managers are NARPM members and two of them currently serve in leadership roles (both President and VP) for the Charlotte Region NARPM Chapter.
We Show on Weekends - Our Property Managers rotate and show seven (7) days a week. The weekends present the largest opportunity to show and secure a possible tenant. We understand that prospective tenants call on 5:00 PM Friday only to rent a home before Monday. We are there any time to serve them which really means we serve you, too.
In summary, we offer first-class service with a very results-driven methodology. We look forward to the opportunity to serve you.