Contacting Property Manager...
PIP Management

225 Tulip Lane
Dallas/Fort Worth, TX 75104

Types of Properties We Manage:

- Single Home/condo (up to $300K)
- Single Home/condo ($300 to $500K)
- Single Home/condo ($500K to $1M)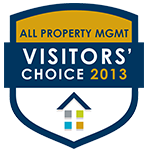 Welcome
PIP Management develops streams of monthly tax free passive income for our clients by locating, identifying and evaluating single family investment rental property. We perform a comprehensive rehab upon purchase, lease and manage the property. Our team screens all prospective tenants by interviewing them, as well as conducting credit and criminal checks. Once the property is leased, we handle every aspect of management. Any issue with regard to the property, e.g., a leaky faucet, will be directed to the property management team, not the owner.
When was the last time you received a check in the mail for doing nothing?
Benefits
Our clients make money 5 ways on their invested capital:
Monthly tax free passive cash flows
Monthly equity build-up due to principal paydown
Upfront unrealized capital gain due to equity capture upon purchase
Appreciation
Tax savings due to depreciation
Services
We offer the best product at the best price within the given subdivision. Our own work crews perform a full, comprehensive rehab of the property, usually within two weeks of the closing date in order to expedite the leasing process. We do not show the property to prospective tenants until the home is completed and in perfect condition. PIP Management follows Sam Walton's philosophy of appeal to the masses, not the classes by providing utilitarian homes marketed to the average middle class demographic.
Performing a full rehab of the property prior to leasing ensures:
a satisfied tenant who lives in a beautiful, fully rehabbed home;
a property management team that is readily available for pressing issues (not overburdened by handyman work);
an immediate increase in the value of the asset;
a contribution to the surrounding community; and
a happy owner.
The average tenant turnover for a single-family rental property is 4 years. In contrast, the average turnover in an apartment building is 50% a year. Our objective is to minimize turnover by, not only providing the best product at the best price upfront, but also by providing outstanding 24 hour management of all properties.