Contacting Property Manager...
Patriot Properties, Inc.
19420 Golf Vista Plaza
Suite 220
Lansdowne, VA 20176
Types of Properties We Manage:
- Single Home/condo (up to $300K)
- Single Home/condo ($300 to $500K)
- Single Home/condo ($500K to $1M)
- Multi-Family (2-4 units)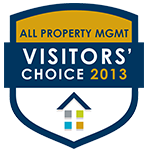 Patriot Properties, Inc. is a residential real estate company whose primary focus is the leasing and management of residential properties. Our clients are Foreign Service officers, military members and investors.
We take the worry out of leasing your property. With a very careful and practiced approach to avoiding vacancy, screening tenants, collecting the rents, arranging for and insuring that needed maintenance and repairs are successfully completed to enforcement of the lease. We care for your property.
Overview Of Residential Property Management Services
Property Evaluation and Inspections:
The first property evaluation/inspection will take place with the onset of management services. The purpose is to determine if anything needs to be done to put the property into topnotch marketing condition. Once this evaluation has been completed we will review the rental history of like properties and make a rental rate recommendation to you. A well maintained property will rent faster, demand a higher price, and attract high quality tenants.
A check-in inspection will be accomplished prior to the tenant's possession of the property. This inspection consists of a written evaluation of the property as well as a photographic record of the condition of the property. The purpose of this inspection is to document the actual cosmetic condition of the property at the time of tenant's check-in. This will provide the landlord with the highest level of protection, should a security deposit dispute arise.
The mid-year inspection and property survey, takes place approximately six months after the tenant occupies the property. There are two primary purposes of the mid-year inspection and property visit. The first is to document the physical condition of the property. We are specifically looking for any potential maintenance concerns. Such as peeling paint, tree limbs growing over the chimney, etc. Second, we are looking to see how the tenants are caring for your property. Have they winterized the faucets, are the gutters clear, furnace filter cleaned, the general appearance of the property, etc. The findings are documented in written form with photos.
We perform random drive by inspections. These are unannounced inspection of the exterior of the property. If the exterior is not being maintained, we will perform a complete inspection of the property. The tenant will be notified of any deficiencies and a complete report will be forwarded to the landlord.
The check-out inspection will be accomplished once the tenant has removed all of their belonging and has relinquished the keys. The purpose of this inspection is to determine the physical condition of the property at the time of tenant turn over. This report will be compared with the check- in report to determine any damages. This report will be in written form with photographs depicting any damages.
One of the property manager's primary functions is to insure that the landlord is well informed as to the condition of their property. Therefore, copies of all inspections will be forwarded to you as they occur.
Marketing:
Our marketing efforts begin with a complete evaluation of your property and your objectives. A rental rate recommendation will be made to you. This recommendation is based upon the physical condition of the property, the recent comparable rentals, the time frame, the time of year and your objectives.
We will place a lock box on the property to allow full access to potential renters through their realtor. A company sign with direct access telephone numbers will be placed in the yard. The yard sign will normally generate many potential renters. The lock box and sign will only be placed if allowed by the landlord and home owners association.
Electronic media will be used extensively in the marketing of your property. This includes the Realtors Multiple Listing System (MLS), Homesdatabase.com, Realtor.com as well as numerous web sites. Print media may be used on a selective basis.
Your greatest cost in renting residential property is VACANCY. It is the only thing that you pay for, that in- fact you receive absolutely nothing in return!
Tenant Screening:
Properly screening applicants is one of our most important functions. We will thoroughly evaluate each applicant for your property. Our tenant screening includes verification of employment, quality and quantity of income, credit report review, past and current landlord references, as well as cash reserves. In addition, we will evaluate any additional risks. These include such issues as frequent job changes, high credit balances, pets, and truthfulness of information provided. Once our review is completed we will present our findings and recommendations to you.
Our screening process provides a professional and concise method in which to reduce the risks associate with vetting applicants. We do strive to eliminate vacancies; however "a vacant property is better than a bad tenant"!
Security Deposit's:
A security deposit of at least one month's rent is required, prior to the tenant taking possession of the property. If a pet has been approved or there is some other "special circumstance" than an increased deposit will be demanded of the tenant.
The tenant's security deposit is held in an escrow account by Patriot Properties, Inc. until the termination of the lease. At that time, we will carefully and thoroughly review the condition of the property and determine tenant damages, if any. We can retain all or a portion of the security deposit to cover the costs of these damages.
Repairs/Maintenance:
One of the property manager's primary functions is to insure that the property is maintained. As we expect and demand that the tenants pay their rent on time, the tenants expect and deserve that maintenance concerns are addressed timely, completely and professionally.
Emergency repairs, such as no heat in the winter, fire, flooding or anything that will damage the property or persons will be addressed immediately. We maintain a twenty four hour a day emergency maintenance system.
Ordinary repairs, such as faulty faucets, bad electrical outlets, etc. are addressed during the normal work day. If the repair is less than five hundred dollars we will move forward with the repair as quickly as possible. If the repair is thought to be more costly we will obtain your approval before proceeding.
Maintenance such as interior or exterior paint, carpet replacement, roof replacement, etc. will be competitively bid. Once the estimates have been received we will review, make our recommendations and forward for your approval.
A well maintained property will retain quality tenants, rent faster, demand a higher price, and attract high quality tenants!
Lease Renewal Procedures:
One of our greatest strengths is vacancy avoidance. We accomplish this by being responsive to tenant's reasonable requests, maintaining the property and being proactive in our lease renewal process.
Approximately, one hundred and twenty days before a lease expires we begin the lease renewal process. First, we review the tenant's performance and the current market conditions for your neighborhood. Than we send to you our rental rate recommendations. Typically we will recommend one rental rate should the tenant renew and a different rate should we need to find a new tenant. We ask that you review these recommendations and provide to us your authorization to proceed. Once we receive your authorization we will move forward with notifying the tenant as to the new rents. The tenant is notified ninety days prior to lease expiration as to the terms of the new lease. If for whatever reason the tenant does not execute the ease sixty days prior to the expiration of the lease, we place the property on the rental market. This provides a sixty day window in which to find a replacement tenant.
This approach reduces vacancies, thereby reducing your costs.
Rent collection and bill payment service:
The rents are due on the first day of each month. The tenants are given a five day grace period. Therefore, on the first business day following the fifth day of the month, usually the sixth, your funds are disbursed in accordance with your directions.
We can pay such items as your Homeowners association dues, maintenance contracts, mortgage payments, utility charges, etc. Each month we will provide an account statement detailing all transactions in reference to your property. Additionally, each January we provide a year in-review statement, a year end summary statement and your IRS form 1099.
Communication:
Communication is the cornerstone of effective property management. You should be informed and when practical participating with decisions regarding your property. We provide you with a constant flow of information regarding your investment. For example, your monthly statements not only provide you with the specific details of all financial transactions, they also contain a detailed accounting of all maintenance and repair orders, which are pending. If a situation arises that should not wait for the monthly statement, we will reach via telephone, e mail or fax.
Tenants understand we are their point of contact for questions regarding their lease or the property itself. They will be able to reach us during normal business hours. However, we understand emergencies do arise. We maintain a seven day per week, twenty-four hour a day emergency maintenance line
If you are looking for a management company that takes a personal and professional approach to the management of your property, contact us.