Contacting Property Manager...
Performance Asset Management

PO BOX 13908
Wauwatosa, WI 53213

Types of Properties We Manage:

- Single Home/condo (up to $300K)
- Single Home/condo ($300 to $500K)
- Single Home/condo ($500K to $1M)
- Single Home/condo (over $1M)
- Multi-Family (2-4 units)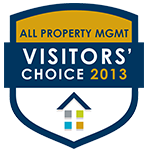 Guiding Principles
If we can't pay for our fees by eliminating expenses while increasing income then we don't deserve your business.


Efficiency and smart use of time impact the bottom line, therefore the first 30 minutes of all maintenance calls are included in our monthly management fee. 90% of all maintenance can be solved in 30 minutes or less so we don't stall rather we solve.


The last five years have witnessed a historic evolution of our real estate markets. The new realities of today's market demand flexibility and sustainability. All of our services are cafeteria based, providing investors the flexibility in selecting which of our solutions to deploy. Sustainability demands we charge single and duplex tenants actual water expense. Larger multi unit buildings require a running 30 day average to be utilized to determine billing of tenants. Regardless of building size, today's marketplace insists that tenants are responsible for their water usage.


Another facet of real estate's new marketplace is the rental for sale. The cost structure of property ownership demands revenue, therefore we successfully rent while these properties are being marketed for sale.


Finally, we embrace the concept that each investor needs every ounce of income, cost reduction, and protection available in the marketplace. We are duty bound to bust our humps in delivering these advantages and protections.
Management Services
(All included in monthly fees)
All tenant, calls, emails, texts
Rent Collection
Owner Deposit - No delay fund deposit to owner
The first 30 minutes of maintenance for tenant service calls
All tenant communication and problem solving
Collection of water bills
All lease guideline compliance
Regular "common area" inspections
Step in for tenants for lease responsibility
Perform backup for tenant task responsibility outlined in lease. (Ex. Lawn care)
New tenant 60 day inspection
Lease renewal
Schedule rent increases
Monthly record keeping/statements - online owner access(rentpost.com)
Security deposit transmission paperwork(owner holds deposit)
Maintenance Projects/Repairs
First 30 minutes solves 90%, the remaining 10% can get expensive, therefore we offer co-op style contractors. Typically the pricing is extraordinarily inexpensive. Some owners have friends and relatives who they prefer to use. Any work performed on any of our clients gets consent before a project is started, providing the client with a hard cost number for the service to be performed. Any work performed without owner permission is at our expense.
Examples of tenant calls included in monthly fees
Plugged Sink
Recaulk Bathtub
Repair Leaky Faucets
Lease
Tenant is responsible for cleaning common areas which are inspected every 60 days($50 cleaning fee)
Tenant is responsible for batteries in smoke alarms, furnace filters, etc. ($50 Charge) Regular inspection
Tenant is responsible for snow, leaves, weeds, grass. Additionally tenant is responsible for their own equipment. We charge the tenant $49 for any of the services above not being performed.
There are a few other provisions included in the multiform lease package we use to protect property owners. All of the above mentioned charges are billed to the tenant. These expenses NEVER get passed down to our clients.
Execution of the comprehensive lease package.
Direct Deposits
We provide a direct deposit service to the bank or credit union of our client's choice. This saves time and resources for all. Some clients prefer to pick up their cash and check revenues; clients have the choice in how they receive their funds. Uniquely we invoice separately from rent collections, thus all bank check and money orders are in the owner's name.