Contacting Property Manager...
Premier Real Estate Services

P.O. Box 521435
Salt Lake City, UT 84152

Types of Properties We Manage:

- Single Home/condo (up to $300K)
- Single Home/condo ($300 to $500K)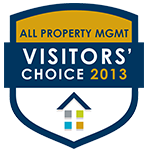 With 25 years of experience we have the knowledge and the resources to assist with your Residential Property Management needs in an effective, professional, low cost manner.
Our services include:
1. MARKETING: We market your property quickly and professionally through our web site that features a Virtual Tour of your property along with basic information (Bdrms; Baths, Sq. Ft. etc.)
We also advertise via various internet sites frequented by prospective tenants.
With your permission we also place our professionally designed 'For Rent' sign on your property.
2. BACKGROUND CHECKS: Next to getting the right Property Manager, Getting the right Tenant is the key to a successful Property Management experience.
We do extensive background checks on our Prospective Tenants that include :
Credit Checks
Employment Verification
Rental/Mortgage History
Criminal Background Checks
Personal References
Prospective Tenants that have problems in those areas will often avoid Property Managers because of our emphasis on background checks.
Prospective Tenants with solid backgrounds often prefer to work with Property Managers in order to have an effective, professional leasing experience.
We present the information on the prospective tenant to you for your approval.
3. LEASE AGREEMENTS: Our lease agreements are very thorough and in compliance with Utah State Statutes. They are updated regularly to comply with changes in the law.
4. VIDEO INSPECTIONS: We do an extensive Video of the property at the beginning and at the end of each lease term to document the condition of your property. Doing so protects the interests of both Owners and Tenants
5. MAINTENANCE: We maintain highly experienced, independent contractors to handle any maintenance issues that may arise with your property. Maintenance issues are handled quickly, and at reasonable rates. We do not charge our clients more than the actual cost of the needed repair.
6. INSPECTIONS: We provide monthly drive-by inspections and quarterly interior inspections. Tenants are required to allow access with a 24 hours notice.
7. DISBURSEMENTS: Monthly disbursements are made via ACH wire transfers into your account. Disbursements are generally made between the 15th - 20th of each month.
8. FINANCIAL STATEMENTS: Financial Statements are e mailed to you monthly.
Year end statements are also provided for your tax records.
9. LEGAL: Most matters can be handled by us in the form of a friendly phone call, letter or simple legal notice. Should more complicated matters arise - we have experienced attorneys available to assist with matters as necessary.
10. COMMUNICATION: Good Communication is critical between you as a Property Owner, and us as your Property Manager. We are available 7 days a week 8AM to 9PM MST.
11. FEES: Our fees are 25% of the first months rent for each new tenancy and 8% of the gross months rent each month thereafter. There are no upfront fees or deposits required of our Property Owners and there is no management fee for any period of time that the subject property is not rented. Reimbursements for expenses are as per our Property Management Agreement.