Contacting Property Manager...
Premier Rental Property Management-Charlotte
Charlotte, NC 28277
Types of Properties We Manage:
- Single Home/condo (up to $300K)
- Single Home/condo ($300 to $500K)
- Single Home/condo ($500K to $1M)
- Single Home/condo (over $1M)
- Multi-Family (2-4 units)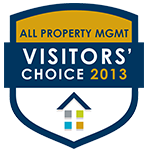 Our inventory of available homes is low, so let us pay you $100 when you list your home with us! Once you sign a contract for our Property Management services, we will issue you a payment of $100 for your listing.
At Premier Rental Property Management we specialize in Medium to High end Property Management of Single Family Homes, Condos, Townhomes and Small Commercial Properties. We currently manage over 30 million dollars' worth in 17 counties throughout North Carolina. Our average rent is $1,350.00 per month. This is a good time of the year for reasonably priced homes to be on the market for rent and the demand is high! That is why we need your home!
We specialize in Full Service Property Management Packages, but have now started offering Tenant Placement Packages as well!
With homes that we list, we offer the following services:
FREE onsite market analysis of your home and recommended pricing
FREE analysis of recommended repairs and/or upgrades to maximize your rent potential
FREE Photos of your property to maximize your exposure
Our team will personally show your property or coordinate with another licensed agent, we do not just give out keys
We process a complete background check on each applicant for your property including but not limited to criminal checks, credit checks, income verification, employment verification, and previous address and landlord verifications
We will prepare lease documents for approved applicants and guide them through the Move In process to insure smooth transition
FREE 6 month guarantee on any tenant we place. If they default on their lease agreement in the first 6 months, we will waive all marketing fees to find your a new tenant (FULL SERVICE CLIENTS ONLY)
FREE online owner portal so that you can view information about status of your property at any time (FULL SERVICE CLIENTS ONLY)
Periodic inspections of your property as well as frequent drive-bys to insure your property is well-maintained. (FULL SERVICE CLIENTS ONLY)
Coordination of all maintenance requests and help facilitating owner authorized repairs (FULL SERVICE CLIENTS ONLY)
Many more benefits not listed here! Give us a call and we will send your additional information.
We have so much for that we do for you to try to keep the process of being a landlord stress-free. Allow us the opportunity to show you how OUR experience in the business can make YOUR experience a positive one!