Contacting Property Manager...
Prestige Management Solutions, LLC

11 W. College Drive
Suite A
Arlington Heights, IL 60004

Types of Properties We Manage:

- HOA (50 - 99 units)
- HOA (100+ units)
- COA (50 - 99 units)
- COA (100+ units)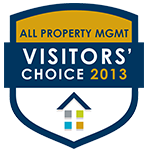 Management as Distinct as You Are
With every association we serve comes new challenges, new opportunities and a new way to manage success. Prestige Management Solutions LLC delivers the dependability, luxury and the time honored services people expect. Prestige Management Solutions LLC tailors its services to meet the individual needs and objectives of every community represented. That means longevity for your buildings, satisfaction for your residents and less worry for you.
At Prestige Management Solutions LLC we focus on providing superior service with definitive results. With our collective knowledge in information technology, accounting, horticulture and building maintenance, we take pride in employing the industry's most highly trained, fully accredited and determined team of experts. Our staff is trained to complete any task on time and within budget ensuring success and longevity for all of our communities.
HOMEOWNER AND CONDO ASSOCIATIONS
Create and annual proposed budget
Enforce rules and regulations
Communicate with homeowners on behalf of the Board
Arrange for payment of all operating expenses within predetermined limits
Place property insurance and coordinate loss claims
Collect homeowner assessments and other charges
Provide timely response to homeowner questions and work order requests
Oversee board approved renovations and upgrades to the property
Coordinate and supervise service contracts and trades work at the property
Attend to emergency issues 24/7 and develop an Emergency Preparedness and Response Plan
Provide detailed monthly accounting statements
Report on and review with Board any necessary capital repairs
Attend Board Meetings
Collaborate with Board to produce quarterly newsletter
Work with attorneys to collect unpaid homeowner assessments and other charges
Establish preventative maintenance procedures for building components
Coordinate real estate tax reduction efforts
ASSOCIATION CONSULTING
Why turn to many people for the solutions you need when one name can do it all? The experts at Prestige Management Solutions, LLC understand everything that goes into making your association run smoothly, not just for today but for the long term. We strive to ensure the satisfaction of your association's residents and to protect the investment you have made. We have the tools you need to make your job easier, your operations seamless and keep your association in the best condition possible.