Contacting Property Manager...
Probity

33 Nassau Avenue
Brooklyn, NY 11222

Types of Properties We Manage:

- HOA (2 - 49 units)
- HOA (50 - 99 units)
- HOA (100+ units)
- COA (2 - 49 units)
- COA (50 - 99 units)
- COA (100+ units)

TURNING PROPERTIES INTO COMMUNITIES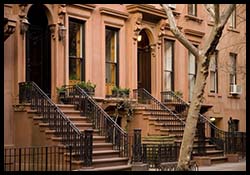 CORE VALUES

Be Open
We believe that a more open community is a better community because people with more information can make better decisions and have a greater impact, which is why we work hard to make sure board members have access to as much information about their property as possible.
Service First
It's great to make a profit, because that is what allows us to provide great service. Rather then asking if we grew our profits or captured more market share, our biggest question is if we captured a larger share of our customer's hearts and minds.
Focus
To have the biggest impact, we make sure to always focus on solving the most important problem. We would rather be great at one thing than good at several. If another company can do a better job, we will outsource or refer the job to them.
Humble
We believe that no matter what happens we should always be respectful to everyone. While we celebrate our individual and team successes, we are not arrogant nor do we treat others differently from how we would want to be treated. Instead, we carry ourselves with a quiet confidence because we believe that, in the long run, our character will speak for itself.
Results (some questions we ask ourselves)
How long does it take to complete a request?
How well did we delight?
Did we improve quality of life?
Did we prevent crisis?
Are residents happy with our service?
Are board members happy with our service?
OUR AREAS OF EXPERTISE
Full service property management
Our staff will eliminate the headaches so the board and residents can have a great place to live.
Software
Unsatisfied with the task management in property management software, we developed our own cloud based property management software that allows residents and board members to see and manage the status of tasks in addition to the financial reporting board members require. We maintain an in-house development team and can customize functionality for specific requirements.
Vendor Management
We continue to add new vendors to our procurement system so that when a project goes out to bid, we can literally manage a bidding process from over a hundred vendors. Vendors are reviewed after each job and are rated in our system so that bids are sent only to reliable vendors.
Self-Management
We can license out our software to developments interested in self management or self management with back office support.