Contacting Property Manager...
Prudential PenFed Realty

, MD 21146

Types of Properties We Manage:

- Single Home/condo (up to $300K)
- Single Home/condo ($300 to $500K)
- Single Home/condo ($500K to $1M)
- Single Home/condo (over $1M)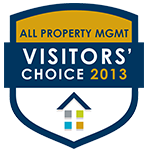 Prudential PenFed Realty is a full service real estate company with 35 offices with over 1000 World Class Sales Associates providing complete coverage of the Virginia, Washington D.C., and Maryland metropolitan marketplace.
Mission Statement
The mission of Prudential PenFed Realtors is to revolutionize real estate by delivering service beyond excellence and unparalleled value, benefits, and resources to those we serve.
Customer/Client Focus
Satisfaction and value are the keys to attracting and retaining customers. That's the bottom line of business because without customers there is no bottom line.
We will focus on each and every customer and client
Nurture long-term relationships through continued responsiveness to individual needs
Deliver superior services and care in each transaction
Property Management Services
Your real estate is a valuable investment and we can help you protect that investment with sound expertise. Our goal is to provide you the best property management service available in the Washington/Baltimore area.
Summary of Services
Owner/Tenant Relations: As your agent, we will advertise your property to locate and qualify tenants suitable for your property. We handle the negotiation of leases, collection of advance rents, security deposit escrow accounts, and if necessary, eviction proceedings. Our services remove the need for you to interact with tenants.
Maintenance of Your Property: We approach each property with the understanding that it can be managed individually to meet the owners standards while insuring compliance with Federal, State, and local laws. We offer personal and professional care of your property. Over the years, we have come to know who can do the best work, and the best prices for replacement or repair of equipment and appliances.
Property Inspections: Prudential PenFed Property Management knows the importance of property inspections. Whether it be the move-in inspection, interim, or the move-out inspection, the details are key. The inspections are our reference throughout our management relationship. Our online property management software allows our Senior Property Managers to perform all inspections using an Apple Ipad. They have the ability to upload the inspections onto our Tenant and Owner portals from the field. This gives instant access to this valuable document.
It is important that we visit your property during the interim of a lease. We want to ensure that your property is being maintained according to the lease. During our interim inspection we are looking at the overall condition of your property with a focus on items such as adequate caulking at the bathtub, clean gutters, condition of the furnace filter, unauthorized tenants and/or pets, and excessive wear and tear. This is also a good time for us to recommend preventative maintenance, for example, exterior painting that may be necessary to avoid future wood rot.
Accountability: We have an outstanding record of on time rent collection (99%). We use a state-of-the-art accounting program for all properties. From the owner's funds, we will pay such items as mortgage and HOA payments (if desired), repair bills, and other bills which may accrue to the owner. Excess funds are either forwarded to the owner or deposited directly into their bank account on a monthly basis. Owner statements are sent monthly via e-mail, or by regular mail upon request. A 1099, as required by the Internal Revenue Service, is sent each year. We recommend that you consult with your financial advisor regarding the tax deductibility of expenses involved in your property management.
Emergencies: We operate on a pager system and are available on a 24 hour basis for emergencies.