Contacting Property Manager...
Real Property Management Pinnacle (Tucson)

2 East Congress
Suite 900
Tucson, AZ 85701

Types of Properties We Manage:

- Single Home/condo (up to $300K)
- Single Home/condo ($300 to $500K)
- Single Home/condo ($500K to $1M)
- Single Home/condo (over $1M)
- Multi-Family (2-4 units)
- Multi-Family (5 -19 units)
- Multi-Family (20-99 units)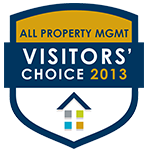 10 Reasons You Should Choose RPM Pinnacle!
1. Advertising - RPM Pinnacle advertises your home over multiple websites including Rentals.com, Hotpads, Trulia, Zillow, Craigslist, MyNewPlace, RentalHomesPlus and more. This gives your home the maximum exposure it needs toget rented quickly. They also uses unique call capture signs to capture drive by leads. Prospects can call in and hear information about the property in English or Spanish!
2. Tenant Screening - RPM Pinnacle completes a national background check, credit check, employment verification and rental history for each tenant. This helps to ensure the best tenant is chosen for your home.
3. Lease Preparation & Enforcement - The RPM Pinnacle lease is made to protect youas the owner. Not every lease has those features. Their lease enforcement procedures are key in setting the expectations with tenants,which leads to less late payments, and HOA violations.
4. Rent Collection - Tenants have the option to pay in person, online, by mail or even automatic draft. If they pay on time they are eligible for the Residence Club Discounts for that month.
5. Accounting Services - RPM Pinnacle's comprehensive internet based accounting system provides an unbeatable owner portal for viewing statements, work orders and important documents pertinent to your property. If your city or county require monthly sales tax filings, RPM Pinnacle handles that also! Each month RPM Pinnacle offers two deposit cycles for their owners.You are also provided with a year-end statement and tax documentation for tax filing.
6. Maintenance - When maintenance is needed RPM Pinnacle has it covered! They work with a large network of vendors who handle all aspects of home repair and maintenance. They won't perform work over $350 without your approval, and RPM Pinnacle doesn't collect a maintenance reserve.If you like performing your own maintenance or have your own contractor, they can work with them also! RPM Pinnacle doesn't lock you into using only our vendors!
7. Inspections / Maintenance Checks - During transition, it is important to ensure that thorough inspections are completed at move in and out. RPM Pinnacle completes a full inspection to include photos and reports. They also provide periodic inspections of the property to ensure that the tenant is caring for the property, and that there are not any maintenance items being ignored. Oh and by the way, RPM Pinnacle changes the air filters while they are there too!
8. Tenant Guarantee - If a tenant RPM Pinnacle placed in your property vacates before being there 6 months, they will re-rent the home at no cost to you!
9. Eviction Protection - Don't want to worry about the unexpected cost of eviction? Opt in for our eviction protection for a small monthly fee, RPM Pinnacle will handle all normal eviction costs should your tenant need to be evicted. This also includes Attorney fees!
10. Management Pricing - RPM Pinnacle doesn't lock you in a corner with a "One Size Fits All" pricing plan! They let you choose! $75 monthly management or 10%!