Contacting Property Manager...
Simply Residential Property Management

7250 France Ave Suite 301
Minneapolis, MN 55435

Types of Properties We Manage:

- Single Home/condo (up to $300K)
- Single Home/condo ($300 to $500K)
- Single Home/condo ($500K to $1M)

Simply Residential Property Management for:
Single Family Residences
Multi-Family Properties
Duplexes, Multi-plexes
Commercial Properties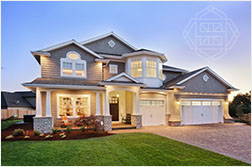 Simply Residential Property Management manages Single family rentals along with other residential and even commercial properties in Minneapolis/St. Paul. We also service condos, apartment buildings, store fronts, and Homeowner associations (HOA's).
A small sample of what we offer-
We pay for evictions.
We offer quick payment to our owners, paying you days after your tenants pay,
not a month later.
We have no leasing fees programs!
We offer 24/7 emergency services.
We have accounting online that YOU as an owner or tenant can see anytime day or night.
Full service maintenance department for your Minneapolis/St. Paul rental properties.
Your vacancies are advertised on over 175 rental websites, giving you maximum exposure, and reducing the amount of time your place sits vacant.
We also have a Minneapolis/St. Paul Leasing Service if all you need is for us to find you a tenant, and you can do the rest. We'll screen them thoroughly for you - AND WE'LL GUARANTEE THEM.
And if all you need is a little help with a bad tenant, our Eviction Service will help you get a non-paying tenant out the door, you can be hands off... no going to the property, no Court appearances, just turn it over to us and we'll handle the rest.
Nationally, we have over 150 offices and over 25,000 properties under management.
With our level of purchasing power, we have formed liaisons with national corporations such as Home Depot, offering product discounts, National Banking institutions, like Wells Fargo, with preferred rates and fees, preferred contractors for flooring, plumbing, roofing, paint and carpentry, that recognize us as a resource for business cooperation and so give our clients preferred attention, services and better rates.
Simply Residential Property Management has a very diverse clientele, manages different property types, and property sizes. Whether you need a single house leased, a portfolio of rental homes in Minneapolis/St. Paul managed, or an apartment building that needs some TLC, Real Property Management's sophisticated experienced managers will help you maximize the value of your property.
Simply Residential Property Management makes owning Minneapolis/St. Paul investment real estate the profitable and enjoyable experience it should be, providing you the most valuable commodity... Free time.
Please contact us today for a Free Quote!