Contacting Property Manager...
Renters Warehouse - Atlanta

365 Pylant Street
Suite 223
Atlanta, GA 30306

Types of Properties We Manage:

- Single Home/condo (up to $300K)
- Single Home/condo ($300 to $500K)
- Single Home/condo ($500K to $1M)
- Multi-Family (2-4 units)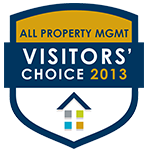 As one of the fastest growing Atlanta Property Management Firms, Renters Warehouse has placed more than 6000 tenants in 6 years & rented nearly One Billion dollars worth of real estate! On our website, you can do everything from search our available rentals, browse our services, or even pay your rent online! Whether you're a prospective tenant, an investor, or a potential client, we would like to THANK YOU for supporting a local Atlanta small business! If you need assistance finding a tenant for your Atlanta rental house, Atlanta rental condo or apartment, or just need help determining what your property should rent for, call or click above to be put in touch with one of our property managers in your area! We proudly provide Atlanta property management services throughout the entire metro area.
Tenant Placement
Renters Warehouse property managers will market, advertise, and show prospective renters your property. Once a qualified renter(s) is interested, Renters Warehouse will conduct a thorough background screening and credit check on the perspective renter. Once completed, Renters Warehouse leasing agents will present the background screening and credit check in a easy to read format, along with their professional opinion as to whether or not you should approve or deny said prospective renter, however it is you the property owners whom reserves all rights to approve or deny every renters. Once approved by you, Renters Warehouse will warranty the tenant for up to 9 months unconditionally. There are no fees upfront, no advertising fees, no cancellation fees, and you may cancel this service at any time. Only if and when a renter has been approved by you, does Renters Warehouse then earn a commission.
Property Management
Monthly Property Management (Landlord Services for Hire): Renters Warehouse property managers will collect the rent, coordinate any maintenance requests, handle all monthly accounting and reporting, enforce lease provisions, *handle evictions, and become the landlord of record for you the property owner. Renters Warehouse property management specialists will assist with all rental licensing, code compliance, city inspections, section 8, *lease renewals, use of our discounted vendors, and so much more. This service has a one time set up fee of $99 per property. Our Property Management services can be cancelled at anytime, and there are zero cancellation fees. Monthly management fees start at just $50 per unit, per month.