Contacting Property Manager...
Renters Warehouse

7227 North 16th Street
Ste 260
Phoenix, AZ 85020

Types of Properties We Manage:

- Single Home/condo (up to $300K)
- Single Home/condo ($300 to $500K)
- Single Home/condo ($500K to $1M)
- Single Home/condo (over $1M)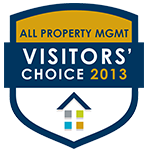 ABOUT RENTERS WAREHOUSE
Renters Warehouse, founded by Brenton Hayden in 2007, is the fastest growing and most highly reviewed property management company in America, and the fastest growing in Arizona with over 1,000 properties managed. The Renters Warehouse team of Professional Landlords is dedicated to helping everyday residential property owners rent and manage their residential real estate with confidence. We are an insured and licensed real estate brokerage, member of NARPM and are FHA, OFAC & Patriot Act compliant. We specialize in single family homes, town homes, condos, lofts and multi-family residential. Not only has Renters Warehouse received the prestigious honor of being included on the Inc. 500 | 5000 list of fastest growing privately held companies in America four consecutive years in a row, it was also named one of the "Best Places to Work" by the Phoenix Business Journal in 2011, 2012 and 2014 among others.
EXCLUSIVE VALUE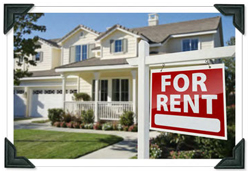 NO Upfront Fees
NO Marketing Fees
NO Cancellation Fees & Cancel Any Time
NO Binding Contracts
6-9 Month Renter Warranties
RentFeederâ"¢ Digital Marketing Technology
17-Day Tenant Placement (on average)
Tiered Tenant Placement Fees (based on lease length)
Flat Monthly Property Management Fees
24/7/365 In-House, Discounted & Competitive Maintenance
Fast Fundsâ"¢ Rent Collection & Processing
Property Protection Insurance
Eviction Protection Insurance
SERVICES
Certified Tenant Matchâ"¢ & Warranty
FREE Home Rental Price Analysis
FREE property marketing on 230+ websites
FREE 6-9 month Tenant Warranty on all placed tenants
Average Tenant Placement time of just 17 days
100-point background checks on all tenants
Accompany all tenants through showings
Rent-to-own lease options
Full-Service Professional Landlords
Property inspection, management, and protection specialists
Rental property pricing, marketing, and showing experts
Facilitators of Fast Fundsâ"¢ rent collection & processing
Enforcers of all lease provisions and state rules & regulations
Experts in compliance, rental licensing and year-end reports
24-Hour Property Protection
Random and routine property inspections.
Around-the-clock, in-house maintenance services
Use of discounted partner vendors to maximize efficiencies and cash flow
Extra Property Protection & Eviction Protection Plan options available
TESTIMONIALS
We were thrilled with Renters Warehouse and must acknowledge our agent, Matthew Smolek, for a first rate experience in securing new tenants for our Gilbert home. We were referred to Renters Warehouse as a company that would remove the hassles associated with locating suitable tenants. We have been landlords for over eighteen years and have always handled the showing, research and selection of prospective tenants ourselves. We do this because we know that the time invested up front to secure an appropriate tenant pays off a hundred-fold. Upon trying out Renters Warehouse, we saw no downside risk as we had final say when it came to signing the lease. Matt proved that our trust in him was well placed from the beginning. He saved us significant time by showing the house, evaluating the prospective tenants, and managing all documentation from the application process and background checks to the lease signing. Not to have to drive out to show the house ourselves was a luxury! We considered Matt's opinions on pricing, timing, tenants and our home to be both thoughtful and relevant. He was an absolute pleasure to work with. Renters Warehouse is set up to take care of all paperwork, background checks, money transfers, etc. It is a service that was well worth the fee. Of course, there is no substitution for personal service and this company has a great employee in Matt. We will definitely use Renters Warehouse in the future.
Deborah P. Phoenix, AZ, 11/11/2013
I spoke with Dave from Rental Warehouse on a Friday, and he informed me that he had several showings on the new/used home we had purchased in Northeast Mesa. On Monday after the showings, he emailed me a copy of the background check as well as the credit rating on lessee to be, which was extremely positive. The next day, the tenant signed the lease on my approval. All was taken care of by Dave as well as Donovan, the general manager of the company. This is the second property that my wife and I own, that RW manages for us in the Mesa, AZ. area. They will also assist their clients with the smaller, more difficult details of leasing to a tenant. That is really important, because we live in Alaska!I completely trust RW to do a great and thorough job, because they have already demonstrated so. I highly recommend their services!
Lee B., Anchorage, AK | 06/28/2011