Contacting Property Manager...
RentToday

Serving Los Angeles County, CA

Types of Properties We Manage:

- Single Home/condo (up to $300K)
- Single Home/condo ($300 to $500K)
- Single Home/condo ($500K to $1M)
- Single Home/condo (over $1M)
- Multi-Family (2-4 units)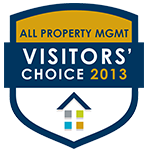 RENTTODAY TURNS PROPERTIES INTO HOMES!

At Renttoday, our mission is to make the renting experience a happy one for our renters, our property owners, and our staff.
When everyone is working together towards the same goal....AMAZING THINGS HAPPEN!
We experience it every day.
Each day we make our renters happy by finding them quality homes at prices they can afford with a simple and FREE process. We do this by making sure we work with the happiest and best property owners we can find who care and understand the value of a great product at a great price. This is where you come in...
If you are interested in providing an awesome, quality home for our long-term renters, we should talk!
WE'RE ALWAYS LOOKING FOR NEW PROPERTIES TO OFFER OUR RENTERS! Our customers are looking to make your house their home for at least 12-24 months and usually much longer!
Our best properties are matched with renters in less than 30 days and we know this makes YOU happy!
Getting started is simple and takes just a few moments. There's no cost until you are successfully matched up with a renter and no long term contracts. We market, lease, manage and handle everything for you every step of the way, too! And don't worry if your home needs a little work first....we can take care of that for you as well.

BE HAPPY & LET RENTTODAY MAKE YOUR PROPERTY SOMEONES HOME!
Creating happiness is what we're all about :)
HAPPY RENTERS + HAPPY TEAM = HAPPY OWNERS!