Contacting Property Manager...
RMCL Commercial Properties

4850 Goodman Rd. Ste. 110d
Olive Branch, MS 38654

Types of Properties We Manage:

- Single Home/condo (up to $300K)
- Single Home/condo ($300 to $500K)
- Single Home/condo ($500K to $1M)

Welcome to RMCL Commercial Properties. We have been offering comprehensive, professional real estate services in a turn-key manner for over 7 years. We have built our company to maximize your investment and financial return. Our expertise comes from our experience.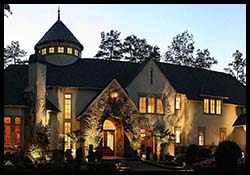 We understand the real estate you own or will own in the near future, is your greatest investment. Investing in a business, or a home can simultaneously build long term equity that can be a significant addition to your retirement portfolio.
Unfortunately, monitoring the market, trying to find that great location for your business takes time and effort. Juggling multiple properties can be very frustrating, successful people like you just do not have time. If you already own investment properties, you know how true that can be.