Contacting Property Manager...
URBANA RE

Office Locations:

2121 Eisenhower Ave #200
Alexandria , VA 22314

10411 Motor City Drive
Bethesda, MD 20817

1725 I Street
NW
Washington, DC 20006

Types of Properties We Manage:

- Single Home/condo (up to $300K)
- Single Home/condo ($300 to $500K)
- Single Home/condo ($500K to $1M)
- Single Home/condo (over $1M)
- Multi-Family (2-4 units)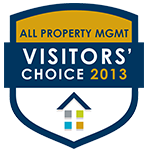 OUR 30 DAY APPLICANT GUARANTEE
While every company will promise to market your property, the truth is that many firms will not fully market on the most popular site. The fact is, the majority of homes listed for rent sit on the market for months, and many of these homes never rent at all.
This is how it works...
Enroll in this optional program simultaneously with listing your home with our firm. If your home sits on the market for longer than 30 days from the time we list it, and no applicant has applied, we will continue to market it aggressively and waive our portion of the marketing fee (Processing fees do apply. Ask for more details). As you can see, we mean business. Instead of making you empty promises, we give you a written guarantee of performance and if we don't live up to this agreement, we will actually market next to nothing! Putting ourselves on the line. This gives our clients greater peace of mind in the leasing process, because if we do not do our best to market your home, we lose. If you would like more information about our 30 Day Applicant Guarantee or any of our other optional subscription-only programs, please request a quote!
Management of a property is a full-time job, but it does have to be. URBANA RE can help you get on with what's important in your life while giving you peace of mind concerning your investment. Check out the way we do this with the following services:
90 DAY RISK FREE TRIAL
Your home is a very important investment and you need to feel comfortable leaving it in the hands of a reliable and experienced expert. We understand and offer our new clients a 90 Day Risk Free Trial with our URBANA RE property management services. Cancel anytime within the 90 days with no penalty. It's that simple.
LEASE PREPARATION
The most up to date state approved lease is prepared by a licensed agent. This also includes lease renewals and month-to-month lease. Both the property owner and tenant are given the opportunity to review and sign the documents. Then all documents are sent simultaneously to all parties for their records.
RENT COLLECTION
Rent is collected by URBANA RE on behalf of the property owner three ways through, these include the online Tenant Portal, mail delivery, and walk-in during normal business hours. Once the rent payment is made by the tenant, the client will receive a monthly statement and the funds will be automatically deposited into the clients' bank account of choice.
DIRECT DEPOSIT
When the client establishes an account with URBANA RE they will complete the Direct Deposit Form with the information of the bank account of their choice. The account provided will be where the client receives the automatic deposit of the funds from each month's rental payment.
MAINTENANCE
There will be maintenance request from the tenant. URBANA RE offers multiple ways from tenants to submit request. These include the online Tenant Portal, email, and fax. We also handle scheduling, contractor meetings, and follow-up as necessary. If you have your own contractor or home warranty company, we are happy to work with them. Please review our services for tenants and owners concerning maintenance.
PERSONAL ONLINE ACCOUNT
Property Owners want to have access to statements and invoices and tenants need to be able to submit maintenance, and other relevant information. This information needs to be tracked and time stamped to ensure proficient service is given. The best way to track this is through our online system for both property owners and tenants. Please review services for both property owners and tenants.
SECURE CLOUD-BASED STORAGE
All files and documents are filed on a secure Cloud base storage. This ensures better privacy and security to both property owner's and tenant's documentation than the traditional in-house server systems.
PROPERTY INSPECTIONS
Periodic property inspections are scheduled and completed on average every six months from the start date of the lease.
Inspections are to ensure the tenant is properly caring for the property and to verify that maintenance or repairs are not needed.
URBANA RE provides quality customer service and property management at a Flat-Rate Fee. For additional information please feel free to contact URBANA RE for a free in-home consultation.