Contacting Property Manager...
URBANA RE

Office Locations:

2121 Eisenhower Ave #200
Alexandria , VA 22314

1725 I Street
NW
Washington, DC 20006

10411 Motor City Drive
Bethesda, MD 20817

Types of Properties We Manage:

- Single Home/condo (up to $300K)
- Single Home/condo ($300 to $500K)
- Single Home/condo ($500K to $1M)
- Single Home/condo (over $1M)
- Multi-Family (2-4 units)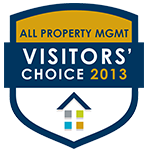 Dear Homeowner,
My URBANA RE is Theresa Waters with Urbana RE, and you have clicked on this link because you are looking for property management and/or leasing services. Most property management companies have similar basic services. However, not all have the same fee structure, experience, and commitment to helping you.

Below is our basic list of services that you can compare with most companies. But take a look under the "Additional Features" and you will note features that we offer exclusively to you. We also have over 10+ years of experience, our management fees are a flat-rate, and you have our guarantee that we will take care of your home like it was our own. Contact us today for your free consultation.
Simple Pricing
Condos- $115.00 per month
Townhomes/Detached - $150.00 per month
Full Property Management Services
Rent Collection- We collect the rent from the tenant each month based on the lease term.
Direct Deposit-We provide direct deposits into your account of choice for rental payments.
Late Notices-We send late notice via certified letters to all tenants per the lease terms.
Maintenance-We handle maintenance issues concerning the home.
24 Hr Emergency Response- We provide response and repair to emergency maintenance request.
Lease-We prepare and review lease according the applicable state law.
Tenant Correspondence-We handle all tenant correspondence in a timely matter and act as your representation to the tenant.
Lease Enforcement-We enforce all lease terms with the tenant according to the applicable state laws.
Online Accounting-We provide you convenient access to all your property accounting documentation online.
Document Storage-We provide document storage for item pertaining to your property.
Property Inspections-We complete periodic inspections on the property to ensure the home is being cared for and provide you with a written report.
Eviction Representation-We attend all relative court hearings as your representation.
Tenant Turnover-We handle getting your home in order for the next tenant.
Additional Features
Applicant Screening-We will provide you will applicant screening services through our online portal. Screening includes credit, income, previous landlord, criminal verifications.
Flat Rate Marketing/Advertisement- Our marketing fee for your property is $499.00 no matter the monthly rental rate.
Lease Preparation-We will prepare a lease with all valid information for both the landlord and tenant and have both parties review
Eviction Coverage-We provide coverage up to $500.00 for attorney's cost if an eviction occurs while we are managing your home.
Late Fee Split- When the tenant pays late fees you receive 50% of the payment made.
Theresa Waters, Sr. Property Manager
Urbana RE